Free Christmas karaoke app Kids Carols available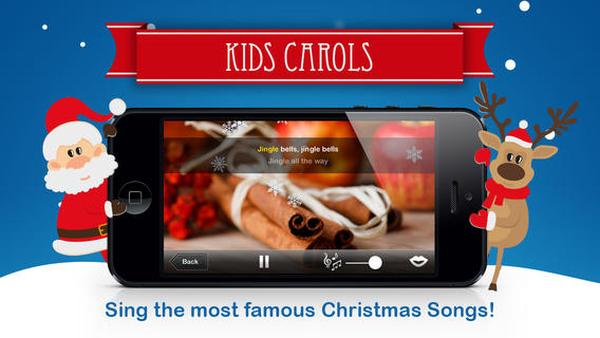 There will be many of us thinking of putting up the Christmas decorations if we haven't already, and children would have begun opening their advent calendars. Today though we have news of a free Christmas karaoke app called Kids Carols that is available.
This application has been designed with kids in mind and features 13 of the most popular Christmas carols with a selection of them available free with the app. It allows users to sing along to their favourite Christmas carols while seeing a beautiful kid friendly image that has some magical special effects.
There is the option to sing along with or without background vocals, and the free CD quality Christmas carols includes Jingle Bells, Winter Wonderland, and The Christmas Song. Additional carols can be purchased individually or in bulk priced at £0.69/$0.99 individually or £4.99/$6.99 for all the available songs.
Other songs include the likes of Last Christmas, Silent Night, Rudolph the Red Nosed Reindeer, We Wish You A Merry Christmas, Santa Claus IS Coming To Town, All I Want For Christmas IS You, and many more.
Users have already been giving the app high scores and Kids Carols 1.0.1 is free and available worldwide on the App Store for owners of the iPhone, iPad, and iPod Touch running iOS 6.1 or later.
What is your favourite Christmas song?