Nokia Lumia 520 vs Lumia 525 specs compared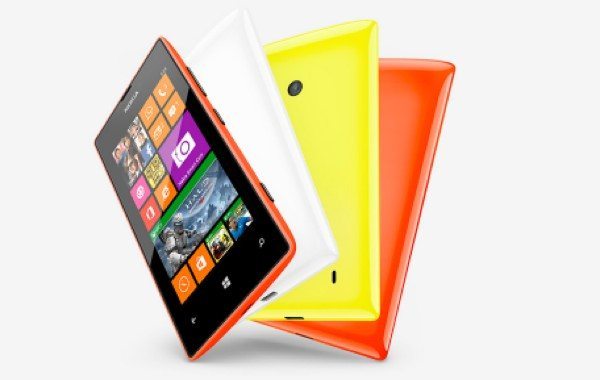 The Nokia Lumia 520 that released earlier this year is one of the most successful Lumia Windows Phone handsets so far. The company has now launched the Nokia Lumia 525 as a successor to the 520, and if you're wondering how they compare we're giving you a Nokia Lumia 520 vs. Lumia 525 specs rundown.
The Lumia 520 released earlier this year and has been popular ever since with many deals around at this time of the year. Plenty of consumers may be tempted to purchase this device, especially if they find it with a good offer price, but may wonder if they should wait for the Lumia 525 that will start to release soon in various regions.
To be frank many of the specs of these devices are the same so rather than list them side-by-side we'll start by giving the key specs for the Lumia 520 and then explain how they differ for the Lumia 525. The two handsets also look virtually the same and the Lumia 525 appears to be pretty much a minor refresh of the 520.
The Nokia Lumia 520 is powered by a 1GHz dual-core processor, has Adreno 305 graphics, a 4-inch IPS LCD display with resolution of 800 x 480 and 233 ppi, 512MB of RAM, and 8GB of internal storage (expandable via microSD to 64GB).
It also has a 5-megapixel rear camera with autofocus and 720p video capture (no secondary camera), Wi-Fi 802.11 b/g/n, Bluetooth 4.0, and a 1430 mAh battery. It launched running the Windows Phone 8 operating system and is upgradable to the Windows Phone 8 Amber update.
So how does the upcoming Lumia 525 vary from this as far as specs are concerned? The processor, display, internal storage, camera set-up and battery remain exactly the same but RAM is upped from 512MB to 1GB. The Lumia 520 comes in yellow, red, cyan, white or black color options while the Lumia 525 (seen below) is in white, orange or yellow. Dimensions and weights are the same for both.
As you can see there really is hardly any difference between the Lumia 520 and 525 apart from that bump in RAM and some color variations. The Lumia 520 is available in many regions as well as the US. However, initially the Lumia 525 will release in selected countries of Asia Pacific, Africa and the Middle East and at this stage looks unlikely to release in the UK or US though this can't be ruled out.
Nokia recently revealed that the Lumia 525 would release first in Singapore at a price of SGD249 (that's around $199) on December 14. However, if you want a new smartphone right now then we feel it's probably not worth waiting for the Lumia 525 when the 520 is in ready supply with competitive pricing.
Are you considering buying the Nokia Lumia 520 or do you want to wait for the Nokia Lumia 525? Send your comments to let us know.