Best iPhone 5S Christmas case choices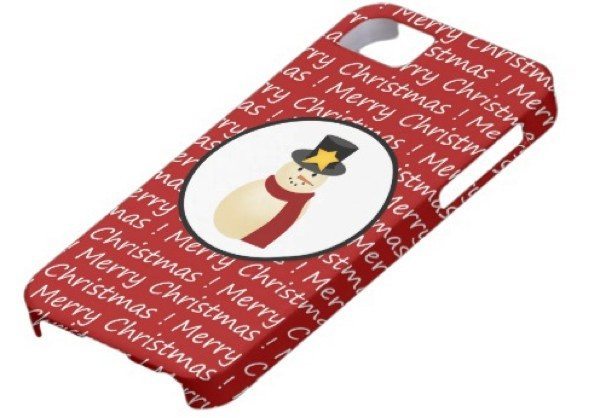 If you've recently purchased the Apple iPhone 5S you'll no doubt have noticed the abundance of case accessories available for this smartphone. It can be difficult to know where to start looking, so if you want a special case for the holiday season we've rounded up some of the best iPhone 5S Christmas case choices.
These would make great stocking filler gifts or you might just want to treat yourself to one to get in the mood for the holidays. All of the cases below are compatible with the iPhone 5S and also the iPhone 5. If you want to see more or order one, simply head to the links.
The first cases that we'd like to suggest are the Speck Holiday Candyshell for iPhone 5S and iPhone 5. These are limited edition military-grade iPhone cases with high-level durability that offer the usual Candyshell protection with Popink Artwork from Charles S. Anderson.
They feature impact-resistant dual-layer casing and a rubbery interior for shock-absorption. The cases come in three choices of designs and colors, one featuring Santa Claus in Pomodoro and Black, another with a deer in Pebble and Peacock (shown below), and the final Hip Hip Hooray style in Grape Purple and Pool Blue. The price of the Holiday Candyshell case is $39.95.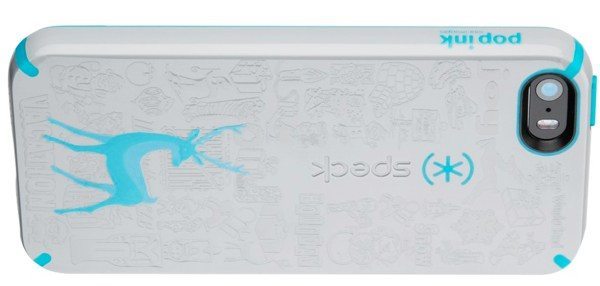 There is also a great variety of customizable Christmas cases available from Zazzle for the iPhone 5 and 5S. These are from Case-Mate and come in the Barely There range priced at $42.95, the Vibe range priced at $47.95 or the Tough Extreme range at $52.95, all in a variety of designs.
The Barely There cases are made in durable and lightweight plastic covering the back and corners of your iPhone 5/5S and offering access to ports and buttons. The Vibe cases are lightweight hard impact-resistant cases with rubber-lined interiors, while the Tough Extreme cases offer military-grade protection with three layers of toughness. We'll give you just a few ideas of some of the options available and one we love is the Vintage Christmas Santa Claus case (shown below).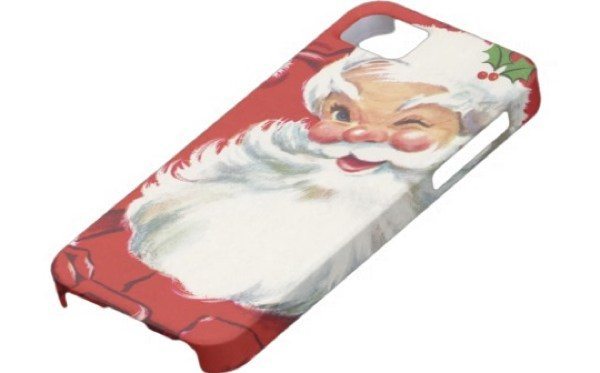 Other choices include the A Very Merry Christmas case in a tree design or how about something more traditional with Vintage Christmas Greetings. There's also Beautiful Colorful Christmas Ornaments or the Winter Snowman/Red Merry Christmas design (image below). At each link you'll see the option to order the case in either the Barely There, Vibe, or Extreme Tough range and there are plenty of other Christmas case choices available at Zazzle.
We hope you enjoy browsing through this selection of iPhone 5S and iPhone Christmas cases and find just the one that you're looking for. If you order any of these iPhone 5S cases for the holidays then let us know if you were pleased with your purchase by sending your comments.