iPad Air art of Morgan Freeman is mind blowing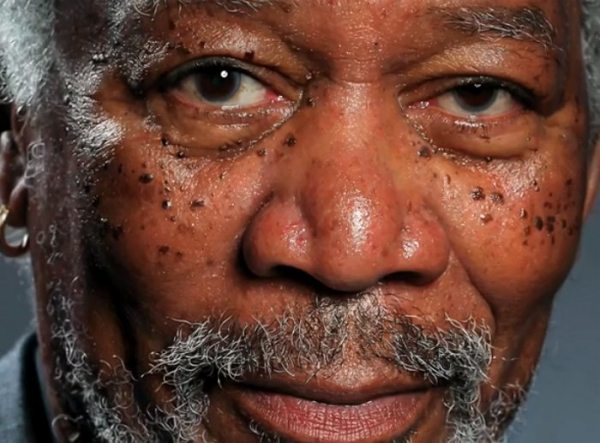 The iPad Air is a stunning tablet by Apple and it can do a lot of things, yes you can watch movies, play a game, browse the Internet etc, but how about something different from the normal everyday stuff we do.
The large image you see below is not a photo; it is actually iPad Air Art of Morgan Freeman.
The video below shows how the Morgan Freeman art was achieved, it has been titled 'Finger Painting', but some argue that this is not a painting because it is digital, Phones Review says its art no matter how you do it.
We would like to stand up and take a bow to Artist Kyle Lambert; the video below shows how Kyle used just one finger to create the Morgan Freeman masterpiece. He also used the Procreate app to create the realistic piece.
From the beginning to the end the iPad Air art of Morgan Freeman took 200+ hours with 285,000 brush strokes to complete. We are in awe of this artist, please do watch the video below and watch his creation come to life, you can also see his other works over on YouTube, you will get to see many celebrities such as Rihanna, Will Smith, Megan Fox and so many more.
What do you think of the iPad Air art of Morgan Freeman? Some are saying its fake but you can clearly see its not.