Stylish Sony Xperia Z1 case with Soft-Tec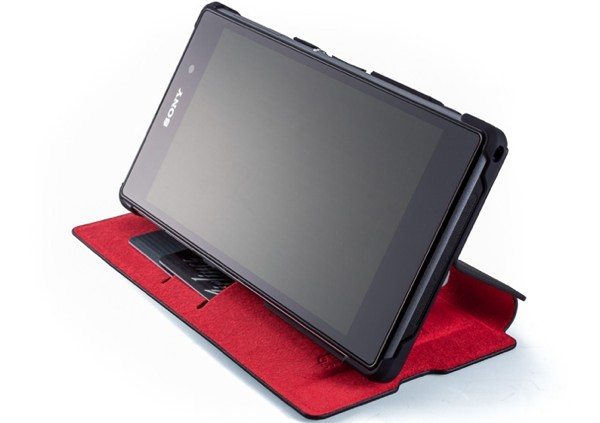 We're always keeping an eye out for smartphone accessories and today we have details of a stylish Sony Xperia Z1 case. The Soft-Tec Wallet for the Sony Xperia Z1 is from ElementCase. It's a case that offers protection, convenience and looks sophisticated too, and we think it will appeal to a lot of Xperia Z1 owners.
The Sony Xperia Z1 is an impressive Android smartphone that many people will already have purchased, and no doubt others will be adding it to their Christmas wish lists. It's a good-looking phone but if you want to keep it looking good then this could be the accessory you're looking for.
Element Soft-Tec cases are tasteful and made from high-quality materials, and the Soft-Tec Wallet for the Xperia Z1 is now available. It has a folding wallet style with internal card slots and magnetic closure.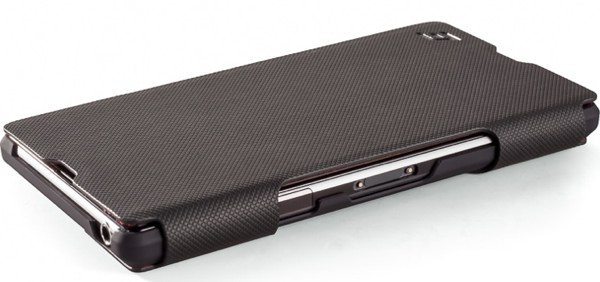 This case is built from an ultrathin high-impact polycarbonate shell and is lined with plush synthetic durable suede that will guard the display from scratches. The Soft-Tec Wallet case can also be folded for use as a stand for your phone and the Sony Xperia Z1 version of the case is also water-resistant.
The price of the Sony Xperia Z1 Soft-Tec Wallet case is $49.95 and you can see more or order it from this ElementCase page. We think this is an attractive case option that is worthy of your device.
We'd like to hear your thoughts on this case accessory. If you order the Soft-Tec Wallet Case for the Sony Xperia Z1 we'd appreciate it if you could give us your feedback to share with other readers by sending your comments.