Zombie Killer Squad for Android, iOS is fast-paced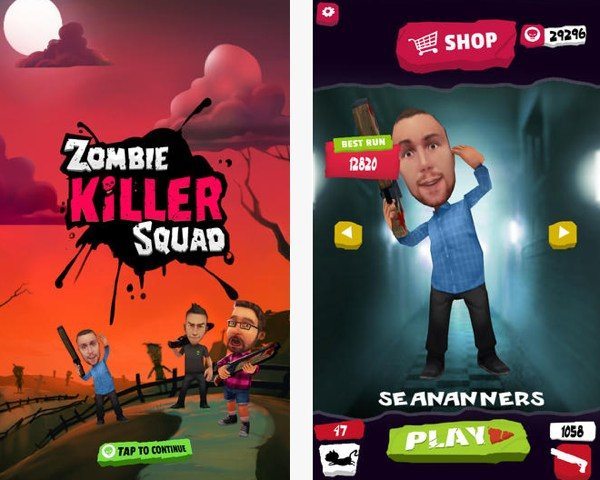 We enjoy bring readers news on new or popular gaming apps and a recent arrival for Android devices is Zombie Killer Squad. This app is also available for iOS devices and we have further details ahead.
Over one million people are already playing Zombie Killer Squad by Section Studios and this is a mobile runner game that should attract plenty of players. Your job in this fast-paced game is to shoot brain-eating zombies as you run along.
SeaNanners and Syndicate are zombie killer stars who feature in Zombie Killer Squad and although this is a free app, in-app purchases are available. For example to play some characters you need to collect enough coins or pay.
The Zombie Killer Squad Android app is available from Google Play and is compatible with devices running Android 2.2 or later. The app is already proving extremely popular and has gained a 4.8/5 star rating. Plenty of people seem to be finding the Zombie Killer Squad experience enjoyable and addictive by the comments on the app description.
If you want Zombie Killer Squad for iOS then it's available from iTunes. It's compatible with iPhone, iPod touch and iPad running iOS 4.3 or later and has a 12+ rating.
Will you be heading to Google Play or the App Store to download the Zombie Killer Squad app for Android or iOS? Maybe you already play this game and could let us know what you think of it by using the comments box below?