Samsung Galaxy Gear smartwatch rifle destruction on video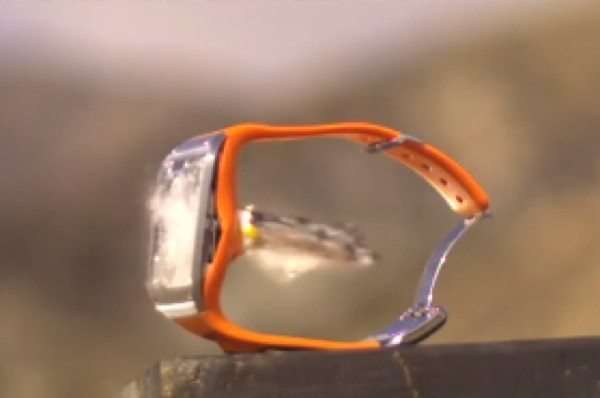 The Samsung Galaxy Gear watch was recently released to a mixed reception, but we're not sure it deserved the punishment recently handed out to it. We're used to seeing tests that show how durable a device is but the Samsung Galaxy Gear smartwatch destruction on video that we're showing you today is extreme to say the least.
We often show bring readers news of drop tests, submersion tests and the like on new smartphones and tablets, and it's always interesting to see which devices hold up best. However, we don't usually see testing using an HK 417 rifle, and that's what you can see in the YouTube video below our story.
For some reason known best to himself, the Tech Assassin enjoys demolishing his devices with various weapons. He has shared the results of this Galaxy Gear demolition in a slow-motion video that shows the device's sad ending in stark detail, which seems rather a shame after he admits the device grew on him after he started using it.
We see the Galaxy Gear dropped in water and passing the test in flying colors before a drop test on dirt where it also lived to tell the tale. There is then a drop test onto concrete, which it also survived. However, the Galaxy Gear finally met its match against the HK 417 rifle, with the bullet blasting straight through the middle of the watch face.
We're not sure we approve of such wanton destruction of devices, but the video is pretty intriguing and we couldn't help but be impressed with the slow-mo action bullet action. Take a look at the video below and let us have your thoughts on the sad passing of this Samsung Galaxy Gear smartwatch. Do you love your Galaxy Gear or would you like to hand out the same treatment?