Ugly Selfie Booth iPhone app brings fun to self portraits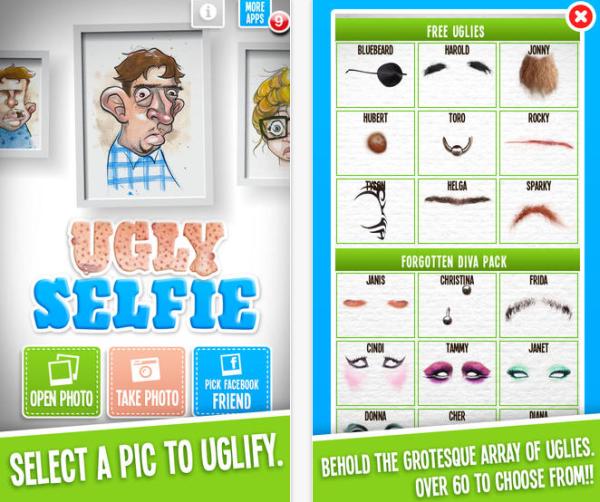 There are thousands of mobile applications that bring some fun into our lives and that can certainly be said about the Ugly Selfie Booth iPhone app we have for you today that is also a free download from the Apple App Store.
iOS users have access to thousands of photo booth applications but the one we have for you today is a little different from many of these, as the Ugly Selfie Booth app will make self portraits or images of other people ugly.
Users can uglify their face or one of their enemies that will make the picture a sight for sore eyes as things are added to the image. You can take a new photo or even grab someone's profile off Facebook before turning them into an ugly troll or worse.
You can add things such as a Mike Tyson tattoo, acne, piercings, eighties makeup, moustaches, and much more. Once your ugly creation is completed images can be shared via Facebook, Instagram, and Twitter and images can also be rotated or resized for an even more grotesque look.
Extra packs can be purchased from within the app to make your choice of features even greater, and Ugly Selfie Booth 1.0 is available worldwide on the App Store for owners of the iPhone, iPod Touch, and iPad running iOS 4.3 or later.