Double Dragon Trilogy iOS and Android in retro release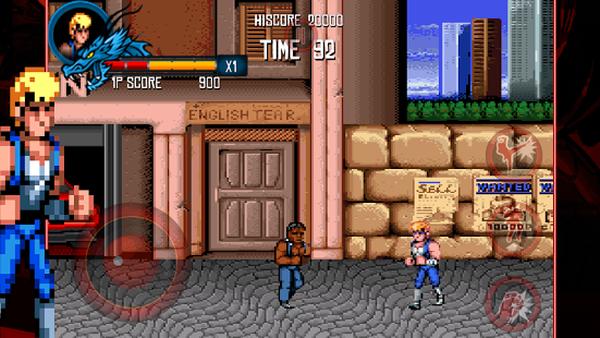 There is always some fondness for those of us old enough to remember the computer or arcade games from years gone by, and while the graphics and features may not be up to modern standards the gameplay can still make those classic titles enjoyable to play. Now as promised the Double Dragon Trilogy for iOS and Android has seen a retro release.
Towards the end of last month we heard that the Double Dragon Trilogy was heading to smartphone platforms, and now both the Android and iPhone versions have been released to the respective App Stores.
The developer DotEmu has provided the three games as a single download so you get the original Double Dragon game along with Double Dragon: The Revenge, and Double Dragon: The Rosetta Stone.
There is still the original arcade mode where you continue to fight until you run out of lives and there is also a story mode that sees stages unlocked as you progress. The game is controlled by some on screen buttons along with a built in controller that are customizable, and there is a multiplayer mode via Bluetooth.
We also have the original soundtrack along with a re-mastered version along with three difficulty levels that include original, mobile, and expert to give you a real challenge. The Double Dragon Trilogy is available on the App Store priced £1.99/$2.99, and on Google Play for £2.69/$2.99.