LG Optimus F3Q slider pegged for T-Mobile release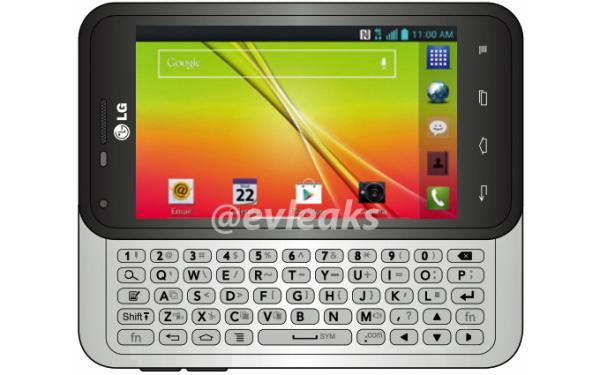 If you are a fan of having a physical QWERTY keyboard your options are pretty limited away from owning a BlackBerry smartphone, but the LG Optimus F3Q slider is pegged for a T-Mobile release at some point in the future.
There is a severe lack of new handsets being released with a physical QWERTY keyboard but the image on this page is claimed to be the T-Mobile bound LG Optimus F3Q which as you can see features a slide out QWERTY keyboard.
The image comes courtesy of serial tipsters evleaks and has a landscape sliding five row keyboard, but at the moment details on specs and pricing are not known although the handset is probably a mid range device.
What can be seen from the image is that it features 4G LTE along with NFC connectivity and what looks like a custom LG user interface, and there are also four capacitive control buttons along the bottom of the touchscreen display.
There is a good chance that the LG Optimus F3Q will be based on the original F3 that became available back in the summer, so the handset will likely appeal to those that need to have a physical keyboard on an Android handset.
Do you still prefer a physical keyboard?