Google Nexus 5 vs Nokia Lumia 1520 choice review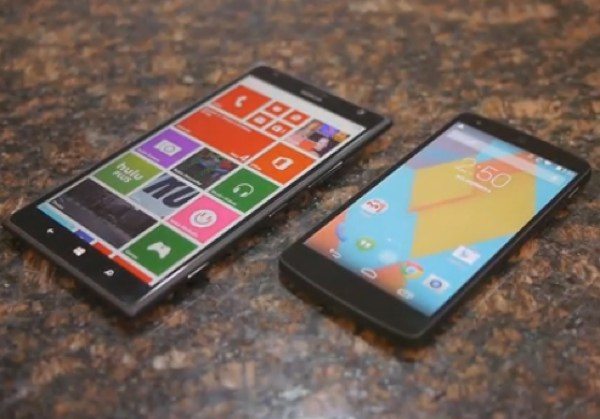 The holiday season is one of the busiest times of the year for smartphone purchases and there is a vast array of impressive devices available. Two of the more recent additions are the Nexus 5 and the Lumia 1520 and you may be considering one of these. Today we have a video to share with you of the Google Nexus 5 vs. Nokia Lumia 1520 that shows what these phones have to offer.
One of the main differences of these devices is the operating platforms. The Google Nexus 5 is made by LG and runs the very latest version of Android, 4.4 KitKat. As a Nexus device it runs pure vanilla Android, which appeals to many Android enthusiasts.
On the other hand the Nokia Lumia 1520 runs Windows Phone 8 with the latest GDR3 update, offering a different user experience altogether from Android. The 12-minute YouTube video below our story gives a good overview of both of these phones and how they compare.
The video starts with showing the designs of both phones and how they feel to hold before moving on to discuss the displays. It continues with a hardware tour before plenty of detail on the operating systems and what they offer.
It then gives information about the camera set-ups and capabilities, with sample images and video footage compared. Finally, call quality and battery life are discussed, before pricing of the phones is given.
Pricing is a factor that could be important in your decision and this is where the low cost of the Nexus 5 outright could win over a lot of buyers. However, both phones have a lot to recommend them and this video should give you more of an idea about which would be the best choice for you.
When you've taken a look at the video below we'd really like to hear what you think about how these phones compare. Would your choice be the Google Nexus 5 or Nokia Lumia 1520, and what is your deciding factor? Let us know with your comments.