Nokia 12-inch Windows Phone tablet has futuristic specs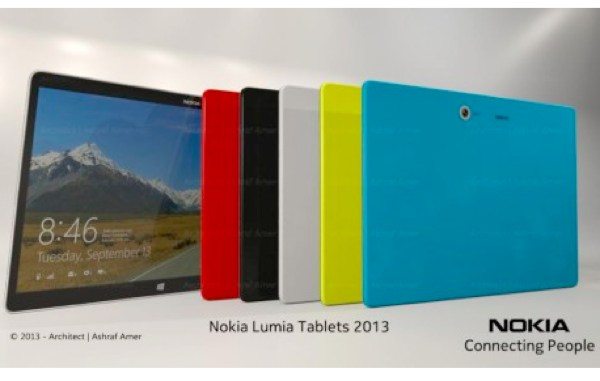 We recently saw the arrival of Nokia's first Windows Phone tablet, the Lumia 2520. Now we have news about a Nokia 12-inch Windows Phone tablet that has futuristic specs. Sadly, though this Nokia tablet is a concept design, but read on to see some ideas that will blow your mind and a video.
From time to time we like to show readers concept designs as they can offer an intriguing look at upcoming devices or what the future might hold. Sometimes specs are realistic and in other cases simply not credible, but nevertheless they remain interesting renders.
This Nokia 12-inch tablet comes from designer Ashraf Amer and it has advanced specs such as a 12.4-inch OLED flexible display, 6GB of RAM and 500 GB of internal storage! It gets better (read more unrealistic) with an 82-megapixel Pureview rear camera with dual-LED flash, and a 20-megapixel front-facing Pureview camera.
Design-wise you're looking at a tablet that measures just 0.3 cm thick and comes in several color options. If you check out the brief YouTube video below this story you'll see a render of this Nokia tablet created with 3D Max 2014 software.
We'd like to know what you think about this concept design for a larger than life Nokia Windows Phone tablet? How many years do you think it will be before we see anything like these specs on a Nokia tablet? Start the discussion by sending your comments using the box below.
Source: Concept Phones.