Apple 12 Days of Gifts app in US iTunes release joy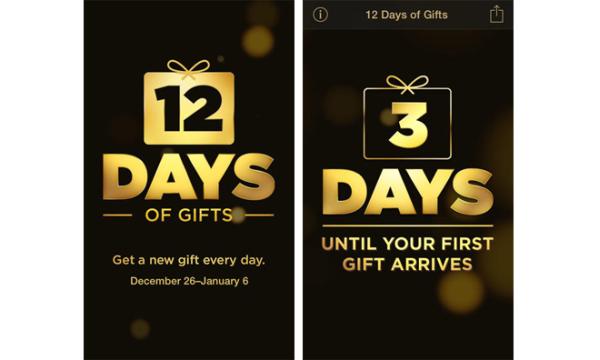 There is nothing like being treated to a nice gift for absolutely no cash outlay and with only fifteen days to go to Christmas day Apple has made available its 12 Days of Gifts app that has also seen some US release joy.
The application has become an annual tradition by Apple but where the app normally only gets released in parts of Europe and Canada, this year US residents are being treated to some freebies as well.
Apple's 12 Days of Gifts app has been launched in readiness for its yearly promotion that sees iOS users treated to free music tracks, music videos, books, and mobile applications. The offer has been running for a number of years now but the US has been added for the first time.
The available content can vary country to country but from Boxing Day, December 26th right through to January 6th, 2014 some nice freebies will be available. Once the app is installed users will have to check in each day to see what is available free of charge and each days free gift will only be available for 24 hours.
Apple has also made the app available in other regions so head over to the App Store to download and install the app ready for the give aways.
Are you pleased with this news?