Elf Yourself Officemax app for Android released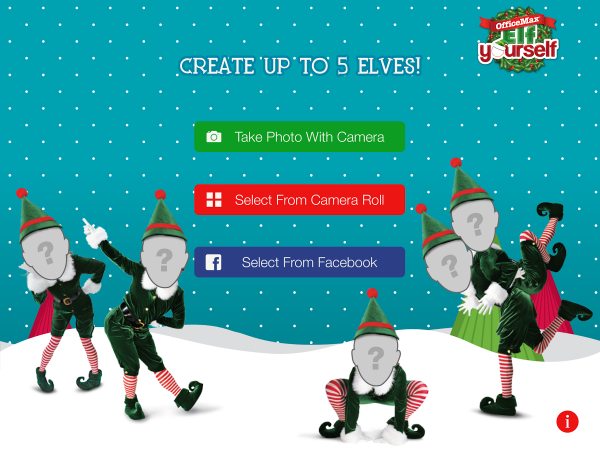 Elf Yourself by OfficeMax app has been release a while now and today Android users at last can have some fun with the little self-making elf videos.
You can be the inappropriate elf, the bad or funny elf or just a plain and simple elf, dependent on what face you pull the video dances will look different.
The Elf Yourself app by Officemax is free to download and install with in-app purchases, this is where you and friends can star in your own personalized video as holiday dancing elves.
This is one of the best Christmas apps for download for pure fun and laughter, all you need to do is take a photo of yourself or a friend etc or use what you already have in your camera roll, or even select from Facebook. You can have 5 funny elf characters with friends and your faces on them dancing away.
The app also allows users to select different dance themes, once you have added your photo the app will automatically generate a custom Elf Yourself video, you even get the option to share the Elf video on Facebook or via email.
Install the new Elf Yourself Android app via Google Play now, if you have not yet got it and you own an iOS device then please download by visiting here.
Have you installed the Elf Yourself Officemax app on your Android device yet?