Oppo N1 price for USA, India and Europe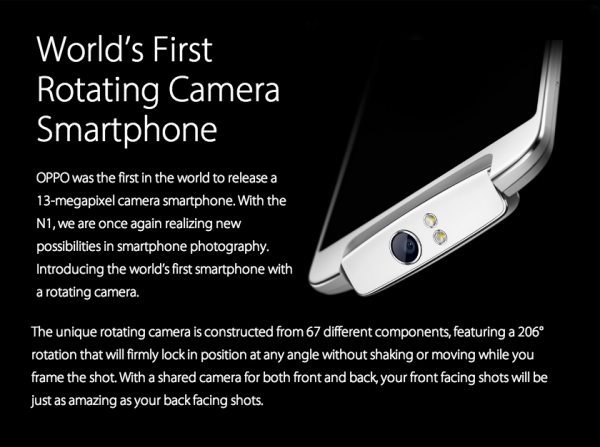 The Oppo N1 is now on sale in Europe and the price is exactly what we reported in October, Oppo said that they would release this phone globally and that is what they are doing.
Today you can buy the Oppo N1 smartphone with rotating camera in Europe, it launched in China on November 11. The Oppo N1 16GB is priced at €449, and the 32GB variant is €479, which is great pricing considering the handset is unlocked.
UK pricing via MobiCity is £443.99, even though in the U.S. it costs $599 for the 16GB model and $649 for the 32GB model it is not yet showing online as of yet. The price in India is expected to be around Rs. 36,000, we have to wait on verification to do with the Indian pricing.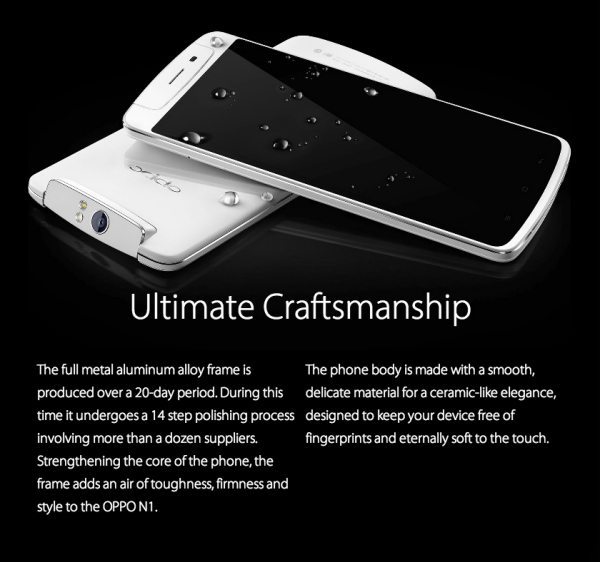 If you purchase via the official Oppo store you will get the Easy-Cover case and O-Click accessory, thanks to Oppo and Cyanogen team joining forces owners will be able to install the official CyanogenMod soon.
Oppo N1 key specs: Quad-Core 1.7GHz Qualcomm Snapdragon 600 processor, 5.9-inch 1080×1920 full HD Gorilla Glass 3 display with 377 ppi, 2GB RAM DDR3, 16GB ROM, NFC, Android 4.2 Jelly Bean operating system, 3610 mAh battery, as well as O-Click Bluetooth Remote Control, SIM ejector tool, 13-megapixel camera that rotates 206 degrees, which also comes with Aperture f/2.0 and Dual-mode LED.
Please do watch the two Oppo N1 YouTube videos below and then answer this question — Are you going to buy the unlocked Oppo N1 smartphone?