LG V510 images brings Nexus 8 release confusion: Update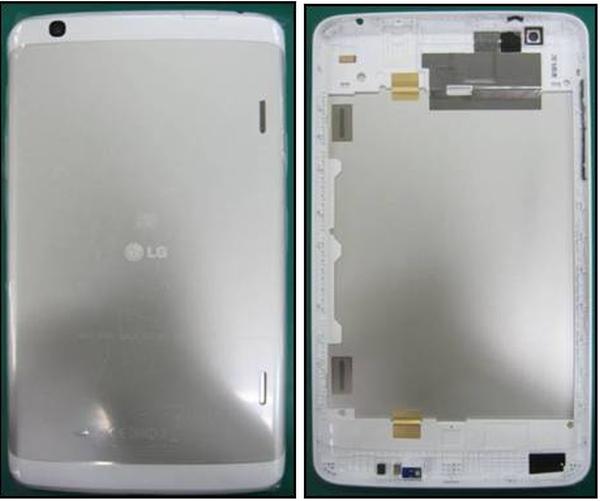 There has been a whole host of rumours surrounding a new larger sized Nexus tablet that was expected to have arrived on store shelves by now, and the LG V510 has been at the centre of a lot of these recently and now some new images brings some Nexus 8 release confusion.
Originally it was being claimed that the LG V510 was going to be the Nexus 10 2 that was supposed to have been released by now, and only yesterday the device was again being tipped to be a Nexus tablet of some description.
Now the image that you can see on this page is allegedly a white version of the LG V510, but as you can see there is only LG branding on the device. So unless this is an early prototype example of the device with the usual Nexus branding not yet added to the rear of the device, we could just be seeing another variant of the LG G Pad 8.3.
The image comes with some other information that also reveals that the LG V510, or at least this version of it, only has Wi-Fi connectivity. Until we see Google launching a new Nexus 8 to the Google Play Store we won't know for sure what the company's plans are.
There are a lot of consumers out there though that would love to own an 8-inch Nexus tablet as many find it as the perfect solution between the small Nexus 7 and the larger Nexus 10.
Do you hope that Google release a Nexus 8?
Update: According to Droid Life the LG V510 is in fact believed to be the Google Play Edition of the LG G pad 8.3.