Nokia Lumia 1020 vs Lumia 920 in camera comparison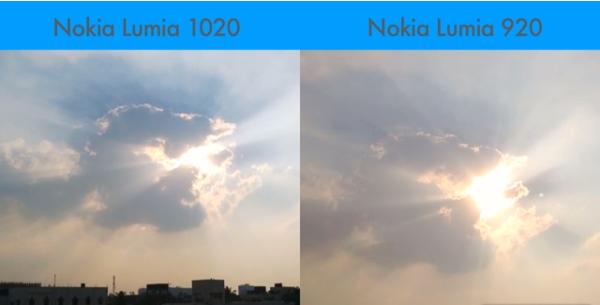 Last year Nokia begun its big push with the Windows Phone 8 platform with its flagship Lumia 920 that was an exclusive handset for a while on a couple of carriers in the UK and US, but since then the Finnish company has been busy releasing more handsets to consumers. Today we have the Nokia Lumia 1020 vs. Lumia 920 in a camera comparison video.
The Nokia Lumia 920 was released back in September of 2012 which saw a handset running the new WP8 operating system with a 4.5-inch display at a resolution of 768 x 1280 and 332ppi. This is powered by the dual core Qualcomm Snapdragon S4 Plus processor with 1GB of RAM.
Meanwhile the Nokia Lumia 1020 has mainly the same hardware specifications except more RAM but more importantly a much improved rear camera. On the old model we have an 8.7-megapixel rear shooter with a 1/3" sensor size.
This compares to the Nokia Lumia 1020 that features 41-megapixel rear camera with a sensor sized at 1/1.5″, and unlike the dual LED flash on the 920 this model has an LED flash paired with a Xenon flash for even better low light images.
Below this article we have a short video that is comparing images side by side from the two handsets in a number of situations, and it soon becomes apparent that the Lumia 1020 has clearer images with a more natural colour reproduction. Towards the end of the video we also get to see some video comparisons so check out the video and tell us what you think.