Best apps for Christmas cookie recipes for 2013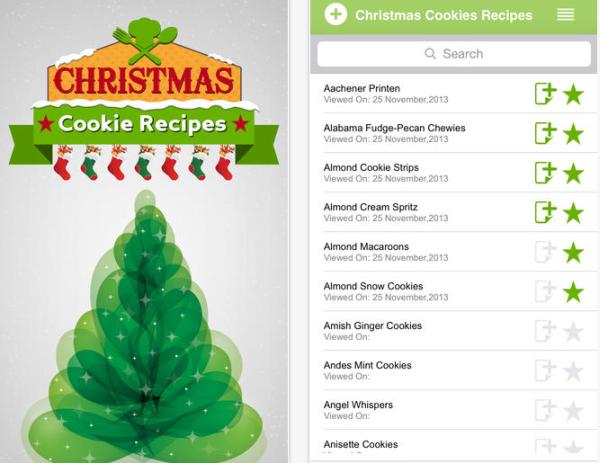 It is now that time of year where all the shops are packed out with crowds and many of us will be looking forward to having friends or family around to enjoy this festive time of year, and with that in mind today we have some of the best apps for Christmas cookie recipes for 2013.
First up is the Christmas Cookies Recipes app for Android and iOS users that promises to help you fill your cookie jar with the most delicious soft and chewy cookies. There are a number of recipes that include Double Chocolate Kisse, Snowy Mountains, Gingerbread cookies, Low Carb Brownies, and many more.
Each of the recipes are easy to prepare with all the instructions and ingredients needed to create over 400 different types of cookie. To find out more or to download head over to the App Store or Google Play.
The free Android Quick Christmas Recipes is a bit different has the app has a number of different Christmas themed recipes by some celebrity chiefs, but instead of the recipes being contained in the app you are provided with instant links to a number of videos so the app is best used while connected to the Internet via Wi-Fi.
There are recipes from the likes of Nigella Lawson and John Nadlers among others and to download the app head over to Google Play. Finally for iOS users we have another app simply called Christmas Cookie Recipes.
This has a number of recipes to suit all tastes with some of the all time favourites as well as future ones. There are also recipes for chewy cookie bars along with an eggnog cookie recipe. Christmas Cookie Recipes 1.2 is available on the App Store for £0.69/$0.99.