Weather Channel app for winter storms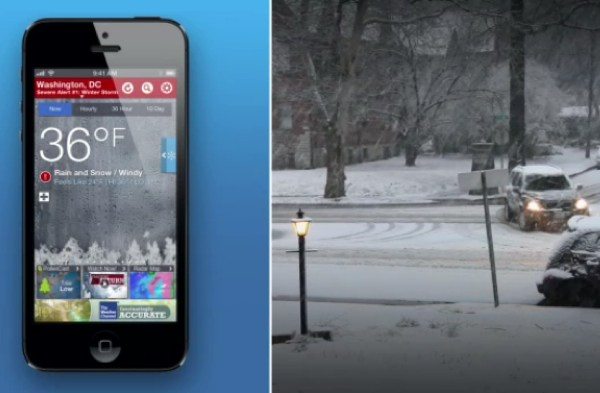 We often bring readers news of useful mobile apps and today we have some information about the Weather Channel app that will keep you informed about storms. With the severe wintry weather affecting so many people, this might be a good choice of app to download.
Winter storm Cleon hit in a big way in the US, delivering vast amounts of snow, sleet and freezing rain across large parts of he country recently and making travel a real nightmare. The Weather Channel app gives the most accurate weather forecasts available, helping you to plan your day against the elements.
The Weather Channel app is available on a variety of platforms, for Android, iOS, Windows Phone and BlackBerry. Information for reports is provided by over 200 meteorologists, with detailed forecasts for many locations given using TruPoint technology.
The Weather Channel uses over 1000 more observation points than those provided by the National Weather Service, enabling more specific information for your location, to within 1.5 miles. The app will give you information regarding weather changes in your area within the next 6 hours and customizable, animated maps.
You can also receive severe weather push alerts and badges as well as updates on hurricanes and other conditions, and there's also a traffic watch feature. The app is free and you can install the app for any of the available platforms from The Weather Channel here.
Have you previously wished you had more information about severe weather conditions at your fingertips? Will you be downloading the Weather Channel app for iPhone, Android, Windows Phone or BlackBerry devices?