Star Trek Trexels mobile game explores 8-bit galaxy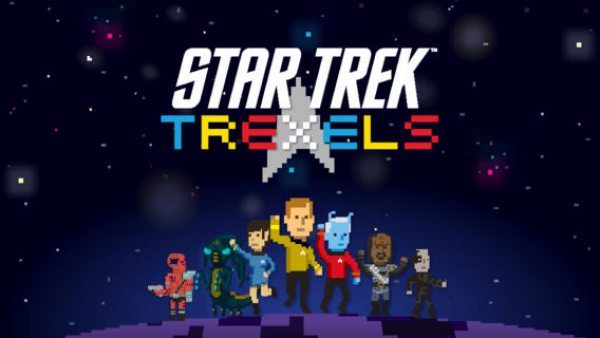 You have so many pixelated games out the in the App Store, and now there is a new one called Star Trek Trexels that explores an 8-bit galaxy.
You as the iOS gamer will come to learn that the USS Valiant has been destroyed and you have been chosen by the Starfleet to take over the mission at hand. This mission is in an area of space called the Trexelian Expanse, and it is your duty to build your very own ship and crew — Have you got what it takes to start your own Star Trek Trexels mission.
A temporal rift has caused old foes and surprising new allies to find their way into an unexplored region of space. Build your ship, choose your crew, and explore an 8-bit galaxy like no one has before.
This new iOS game features the ability to build your own ship and when you do you will get many room types as well as many different modifications, explore the galaxy, choose your own crew and train them, once you have done so you can send them on their missions.
None other than George Takei who starred in the original Star Trek series with Captain Kirk does the narration.
Key features include: Music from the original series, Narrated by George Takei, Unique "Trexelated" art style, Gameplay using a next generation LCARS interface, Customize your ship for maximum efficiency and Exciting Space Combat and Away Missions.
Download Star Trek Trexels right now via the App Store.
Will you be playing Star Trek Trexels on your iPhone or iPad?