Nokia Lumia 1520, 1320 India launch date soon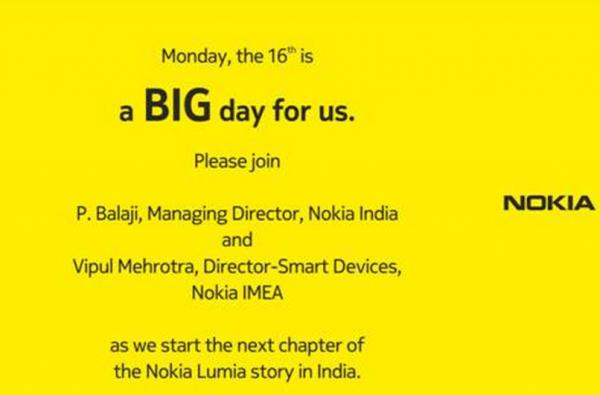 Nokia has been busy this year providing consumers the choice of a number of new handsets to pick from covering a huge range of price levels, and now the Nokia Lumia 1520 and Lumia 1320 India launch date is soon.
The Finnish manufacturer has been sending out invites for a special event this coming Monday, December 16th. The invite that you can see on this page courtesy of Fone Arena is hinting at something big which must mean the Nokia Lumia 1520 and the Lumia 1320.
These are the first phablet sized handsets to be released by the company with the high end Lumia 1520 featuring a 6-inch Full HD touchscreen display powered by the quad core Qualcomm Snapdragon 800 processor.
There is also a 20-megapixel rear facing camera while the Nokia Lumia 1320 is still a 6-inch smartphone but features an IPS display with a resolution of 1280 x 720 protected by Gorilla Glass 3.
This is powered by the Snapdragon 400 dual core processor clocked at 1.7GHz while on the rear is a 5-megapixel camera. Nokia is really pushing hard with the Windows Phone platform that it easily dominates by offering some great budget devices such as the hugely popular Lumia 520, but this is now being joined by higher end devices for those that want a little more from a Nokia handset.
Will you be considering one of these handsets?