Pebble Watch v1.14 and SDK 2.0 Beta 3 updates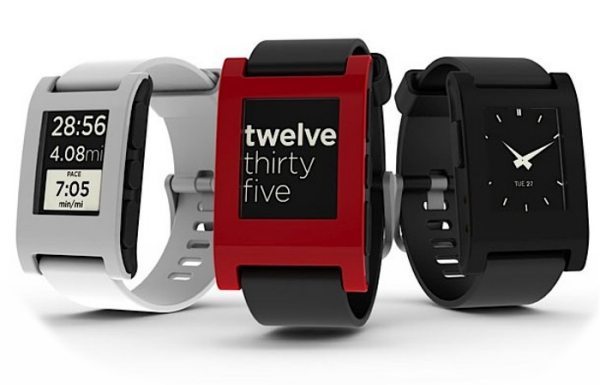 The Pebble watch has just had a new update that is very big, it will bring many new features such as the new snooze function and do not disturb feature like you would get on the Apple smartphone.
The Pebble v1.14 update once installed can block notifications thanks to the new 'Do Not Disturb' feature, this can be accessed via Settings » Notifications » Do Not Disturb). The update also features improved notification control, which allows the Pebble user to specify what notifications they wish to be display such as Phone Calls Only Notifications On/Off — access this via the dedicated menu in Settings » Notifications.
There is also the new 'Alarm Update', this is where you can create multiple Alarms, edit existing Alarms and toggle Alarms on/off, the there is the 'Snooze Alarm' customizable via the Pebble Alarms app. The iOS performance has been given a major boost as well.
Pebble said, "We've been working hard (like elves in a workshop) on fresh firmware for Pebblers to enjoy. We're pleased to announce the release of PebbleOS v1.14. This Update includes new features, improvements, and fixes."
Bug Fixes Include:
– Fixed an issue affecting some iOS Pebblers experiencing dropped Bluetooth connections, a few seconds after connecting.
– Fixed an issue where Pebble would sometimes keep vibrating after dismissing or answering a phone call.
– Fixed an issue where Pebble may enter "Recovery Mode" immediately after updating to 1.13 firmware.
– Fixed an issue where Caller ID data would not display on Pebble after receiving a missed call.
– Fixed Bluetooth data transfer reliability issues, particularly during a firmware update.
The Pebble SDK 2.0 Beta 3 was recently released to developers, which will release to the public later this year as an OTA update, not too long to wait now then considering we are about half way through December.
To update your Pebble firmware, simply open the Pebble iOS or Android app to begin the process — Have you installed your Pebble Watch update yet?