Angry Birds Go video review, good and bad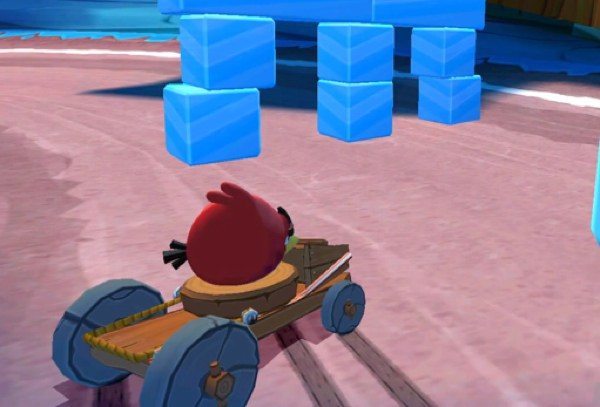 The Angry Birds Go app recently arrived for the iOS, Android, BlackBerry and Windows Phone platforms bringing a new game experience for enthusiastic Angry Birds fans. Today we have an Angry Birds Go video review to show you that will give you a good look at the game and what it offers.
This is a new addition to the Angry Birds series and you can find all of the relevant download links and further information in our earlier article here. In that article we also included a caution for parents whose kids might use the app, regarding links to social networking sites and in-app purchases.
The three-minute YouTube video that we have embedded for you below this story looks at Angry Birds Go and the change of pace it brings. The video begins with asking the question of whether Angry Birds Go is any good or not, and then goes on to check out the game.
We see Angry Birds Go gameplay, described as actually a very simple game. It goes on to give details of the game and what to expect along the way, including game mechanics and controls. The reviewer then tells what he likes about the game, including how uncomplicated it is to play, even for a child.
Other good points include the ability to get through the game without having to make in-app purchases, the bright colors, visual appeal, scenic tracks and vehicle choice. However negatives are noted as the cost of some of the in-app purchases and having to wait for racers to rest.
We won't give away the ultimate verdict of this review video, as you can check that out for yourselves when you view it below this story. Have you already played Angry Birds Go? If you have, why not let us know what you think of it by sending your comments.