The Anomaly 2 app for Android tests skills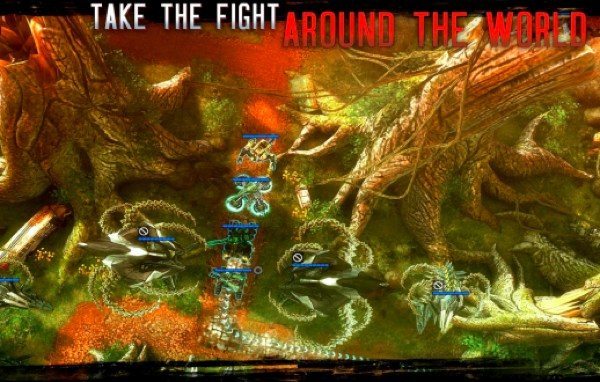 There have been some great apps arriving on the mobile scene lately and today we have news of the Anomaly 2 app for Android that tests skills. This arcade and action game comes from 11 bit studios and it's a sequel to the much-admired Anomaly Warzone Earth.
You can enjoy alien blasting again with Anomaly 2 from Google Play, that uses reverse tower defense gameplay as in the previous games. The latest game adds more features to the single-player game and also offers a dynamic tower defense vs. tower offense multiplayer mode.
It's set in 2018 when the Earth has been overrun by alien machines and humans are on the verge of extinction. They must band together and search for supplies and the convoy Commander is named Yukon.
Anomaly 2 offers some significant new features to the core elements of he original, such as being able to morph troops in war mechs, fight across a post-apocalyptic world in a new single-player campaign, upgraded and improved visual engine, and alternative endings. There are also over one million tactical combinations for building your squad.
The Anomaly 2 Android app is now available from Google Play here. Compatibility varies by device and the app is priced at £3.49 /$4.99.
Are you looking forward to playing the latest addition to this game series? Maybe you've already had the opportunity to play Anomaly 2 for Android and could let us know what you think?