Plants vs Zombies 2 update upgrades maps and levels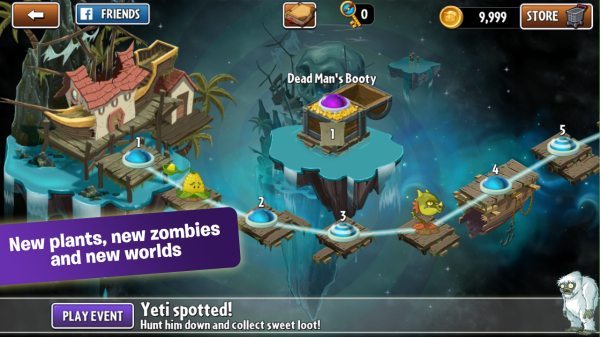 Plants vs Zombies 2 is one very addictive game and now you can get hooked all over again thanks to a massive update ready for you to download now.
Both Android and iOS users can enjoy the new Plants vs Zombies 2 update, which upgrades maps and adds new levels, the whole gameplay experience is now apparently so much better according to the changelog features.
One of the major changes players will notice the most is the new upgraded map, this one is not like the old map at all and promises to make the game progression quicker and easier to play.
Other new features on to of the new upgraded map includes a brand new 'Turbo Button', which will speed up the planting process as well as making those zombies a whole lot faster. The Plants vs Zombies 2 update also adds new Piñata Party levels, and this is where players can win amazing prizes – You can also invite your friends and send them gifts, if you want that is.
There is a new character; did you really think that a new map would be added without something new, you have been warned early that the Gargantuars have been let in, are you ready?
Have you installed the new Plants vs Zombies 2 update yet?
Why not of you haven't already download Plants vs Zombies 2 from the App Store or Google Play Store.