HTC M8 design looks similar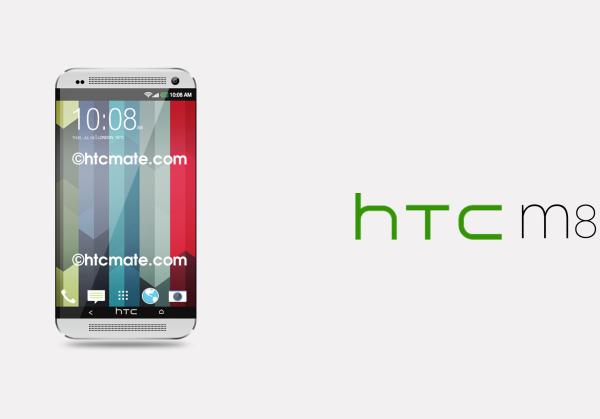 When the HTC One was released during the first part of this year many liked the look of the device along with the stylish a premium feeling build quality. In the last week or so we have been seeing a number of different ideas of what the next flagship handset from the company will look like, and the HTC M8 design we have for you today looks similar.
We have had a number of HTC M8 concept phones recently and the one you can see on this page is the work of Rishi Ramesh, which looks a lot like the current model except a few tweaks. The smartphone looks to have a display around the 5-inch mark which as you can see is an edge to edge offering.
Again we have an aluminium form factor just like the original HTC One and under the hood is rumoured to be the Qualcomm Snapdragon 800 processor which is an upgrade from the Snapdragon 600 being used now.
There is also rumoured to be 2GB of RAM unless HTC surprises everyone with 3GB, and the positioning of the front facing twin stereo speakers is still present here. There will be many consumers looking forward to the HTC M8 being released early next year, and the company could see a bigger success this time around if it can come up with something that is a marked improvement over the older model.
Do you like the look of this HTC M8 design?