iPhone 6 video shows eye scanner spec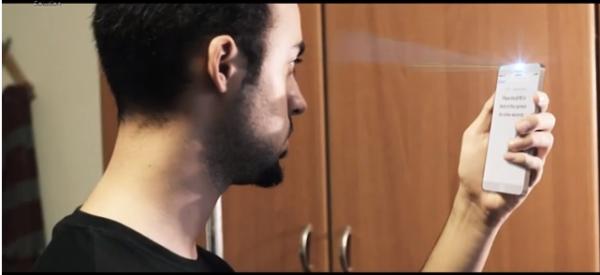 The release of the iPhone 5S a couple of months ago saw the Touch ID fingerprint scanner, and since then we have seen other companies either releasing something similar or developing their own take on the idea. Today we have an iPhone 6 video that shows some eye scanner spec.
Yesterday we had a couple of design ideas for future iPhone 6 models in a couple of videos, and today the same team behind those SET Solution have come up with the idea that you can see on his page via a YouTube video. This latest one is titled the Apple iPhone 6 with EYE ID Retinal Scanner which is a technology similar to what could be found in the Samsung Galaxy S5 next year.
The iPhone 6 design on this page has done away with the Touch ID feature we have on the iPhone 5S, and instead uses a technology that beams across to the user's eye to read the retina. This would allow the technology to work in a similar way as the Touch ID system does now, but looks more like something out of an Impossible Mission movie with Tom Cruise.
This won't just allow you to unlock the handset and use certain features it would also provide access to users iTunes account to purchase content or do some online banking without entering numerous passwords or codes.
It is highly unlikely we will see such technology in the iPhone 6 in 2014 as it would likely push the price of the handset up a great deal, but there is nothing to say that this sort of thing will not arrive at some point in the future.
Would you like to see this on a smartphone?