iPhone 6C, iPhone Air impress in videos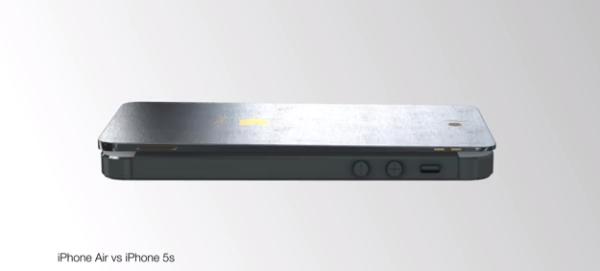 For this year Apple released both the iPhone 5S flagship handset alongside the iPhone 5C, but there has already been months of rumours surrounding what the company are planning for next year. Today we have the iPhone Air and iPhone 6C taking centre stage that impress in a couple of videos taking a look what could be seen in 2014.
We have seen a number of iPhone 6 design ideas over the last few months and today we have two more for you courtesy of a couple of YouTube videos posted by SET Solution. The first video is taking a look at the iPhone Air which is a name that has been used before and shows a stylish looking handset.
The device is promised to be more powerful while being lighter and thinner than ever before measuring only 1.5mm at the top going up to 3mm at the bottom, and weighing only 70 grams. We get to see the concept alongside the iPhone 5S with the handset still featuring Touch ID with an edge to edge display.
Up next is an iPhone 6C concept that features a curved display that has recently been rumoured to be coming thanks to a recent Apple patent. The design of the iPhone 6C has a concave look and comes in a number of bright colours just like the iPhone 5C.
Do you like any of these iPhone 6 concepts?