Apple iWatch vs iPhone 6 for curved display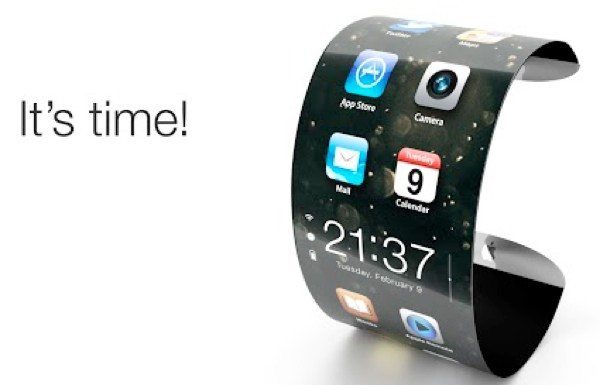 Two mobile products Apple consumers would like to see includes the iWatch and the iPhone 6, and thanks to a new US Patent No. 8,603,574 they could get to see these in the curved display variant.
Apple at last has been awarded a new patent for curved displays, this patent is called 'curved touch sensor' and we believe this would be a great fit for the Apple iWatch and of course the iPhone 6 for 2014.
The patent technology includes curved touch screen technology that can be included in touch mice, touch pads and other Apple displays, but we say it should be rewarded to the iWatch and iPhone 6 first and then other product afterwards.
We all know that the Samsung Galaxy Round and the LG G Flex smartphones include the curved display, and now Apple could incorporate it.
Apple Insider has all the details on the new patent, the curved display has not really kicked of well, and I for one will not be buying either the Samsung or LG curved smartphones. We all know that Apple grabs what is already known and makes it better, the iPhone was not the first smartphone on the market but Apple did make an awesome phone for the smartphone world, they seem to have the knack of making something already available much better.
Can Apple make curved displays that are already available better than what they offer now? Would you prefer an iWatch or iPhone 6 with a curved display?