iPhone 5S sparkles but at dazzling price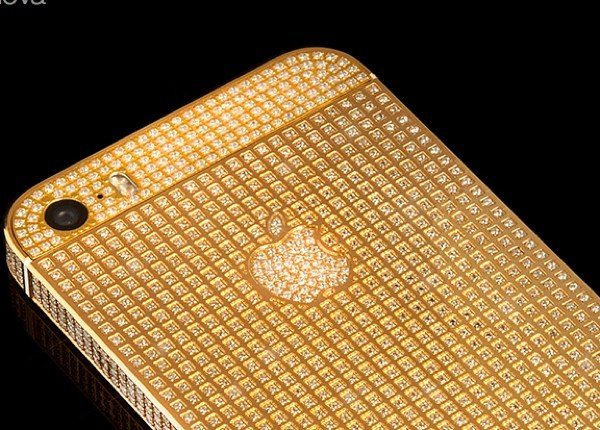 Every now and then we hear news of very special editions of smartphones that feature real bling in the form of precious metals, diamonds and other gems. If you're looking for a very exclusive Apple iPhone then you might want to check out an iPhone 5S that sparkles but comes at a dazzling price.
Goldgenie has previously come up with some unique versions of the iPhone 5S and now a new one has arrived that is dubbed the iPhone 5S Supernova. It includes Apple accessories such as a dock connector to USB cable, earphones, and USB charger.
This distinctive iPhone 5S is packaged in an opulent cherry oak box. The handset itself uses 24 carat gold and has Swarovski Crystals encrusted on the sides and the back of the phone, although GoldGenie doesn't say how many crystals are used on each unit.
The prices are as 'special' as the phone itself with the16GB Supernova iPhone 5S costing $5,179.95/£3,837, the 32GB iPhone 5S Supernova priced at $5314.34/£3,937 and the 64GB iPhone 5S Supernova at $5449.46/£4,037. These prices are correct at the time of writing and are for the SIM-free unlocked iPhone 5S Supernova.
If you want to see more, or even order the iPhone 5S Supernova simply head to this Goldgenie product page. Goldgenie offers free worldwide shipping for all orders.
Could you be tempted to spend this much on a luxury iPhone 5S or do you feel it's a waste of money? What would you say if this turned up in your Christmas stocking?