MomentCam app caricature fun for Android, iOS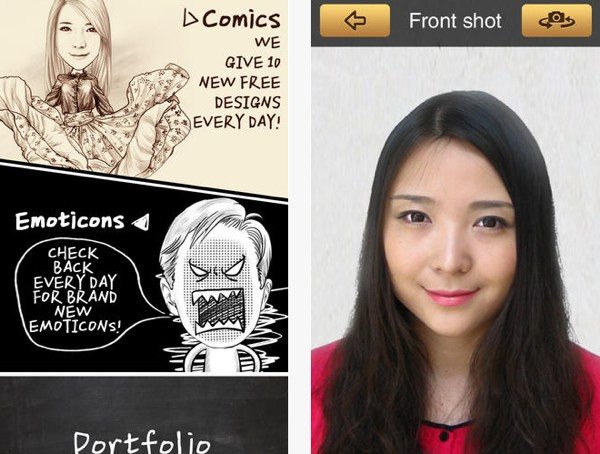 There are many great apps around at the moment and people particularly like good humorous apps during the holiday season. The MomentCam app is generating a lot of interest right now and we have some details about MomentCam caricature fun for Android and iOS devices.
There are several real crazes in the app world at the moment with ElfYourself being among those most widely known. MomentCam is another popular app that is spreading to more users. This social photo app allows people to use photos and animation tools to make themselves or others look like caricatures.
The MomentCam app has now been updated for both Android and iOS users, offering more templates and more comical opportunities. This is a great idea for passing out a little humor to friends and family at this festive time of year and once you've adapted yourself into cartoon form you can try it out on photos of people you know.
You can find the Android version of MomentCam by Hightalk Software at Google Play here. This is a free app and compatible with devices running 2.3 or later. The app has just been updated to version 2.4.0 offering revolutionized emoticons, 60 new hairstyles, and another 100 free designs.
If you want the iOS version of MomentCam then head to iTunes here. This app is also free and is compatible with iPhone, iPod touch and iPad running iOS 5.0 or later. This has just been updated to version 2.0.0 with the same additions as for the Android MomentCam update.
Will you be heading to Google Play or the App Store to download the MomentCam app? Maybe you're already using this very popular cartoon app and could tell us what you think of the update? Send us your comments about MomentCam.