HTC M8 slims down in red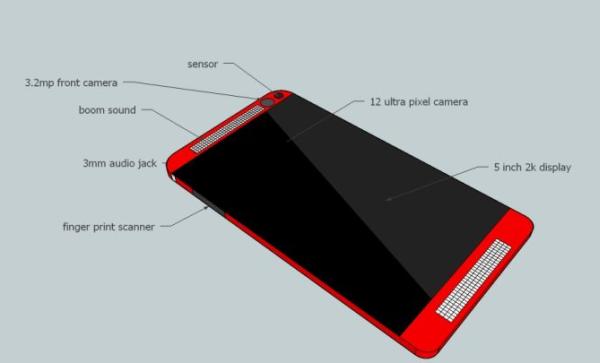 The anticipation is growing for what HTC has planned for the smartphone world next year with its flagship handset replacement, which has seen a whole host of rumours and speculation. We have also seen some design ideas of what the handset could look like in 2014 and today the HTC M8 slims down in red.
We have seen a number of concept HTC M8 designs in the last week or so and today's one we have for you comes courtesy of Rohit Singh. The handset design that you can see on this page is his idea of what the HTC One replacement could look like.
The design has borrowed many of the looks of the HTC One but as you can see the handset has slimmed down quite a bit. Other specifications include a 5-inch 2k Super LCD touchscreen display powered by the Qualcomm Snapdragon 805 processor and paired with 4GB of RAM.
There is a fingerprint scanner on the side along with a 12MP UltraPixel rear facing camera paired with a 3.2-megapixel around the front. Supplying the juice is a massive 4,000 mAh battery unit with the handset supposedly running Android 4.4.2 KitKat with the new HTC Sense 6.0 Android overlay.
The design has also managed to fit in a stylus but it is doubtful the real HTC M8 or whatever it is called once released will have such a feature, but it would be nice.
Do you like this design?
Source: Concept Phones.