LG Gx gets official launch, specs disappoint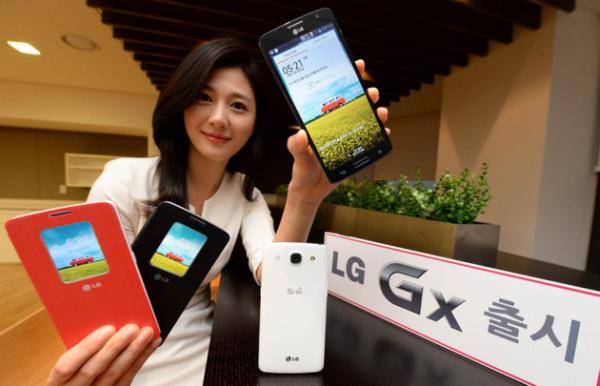 This year saw the release of the LG G2 along with the hugely popular Google Nexus 5 and the company has been busy with other mobile products as the LG Gx gets an official launch but the specs disappoint a little.
A few days ago we brought you news of a rumoured new flagship smartphone release coming in the form of the LG Gx, and now the company has officially launched the handset in South Korea. The handset sports a 5.5-inch Full HD IPS touch screen display, but under the hood we only have the Qualcomm Snapdragon 600 quad core processor instead of the Snapdragon 800.
Below that Full HD display is a physical home button along with capacitive back and menu controls, while other specs include 2GB of RAM, 13-megapixel rear facing camera, 2.1-megapixel front facer, and a 3,140 mAh removable battery keeping everything powered up.
The handset measures 150.6mm x 76.1mm x 9.2mm weighing 167 grams and the LG Gx has no support for 4G LTE connectivity. It is running Android Jelly Bean but the company hasn't revealed which build while other software features include the likes of Smart Day that provides information via the lock screen such as time, weather, and appointments.
Q Remote will allow owners to control certain compatible products such as DVD and Blu-ray players, but there is no word if the handset will be seen in other regions in the coming months.
Do you like the look of the LG Gx?
Source LG (translated).