Best exclusive iPhone 5 and 5S Smythson cases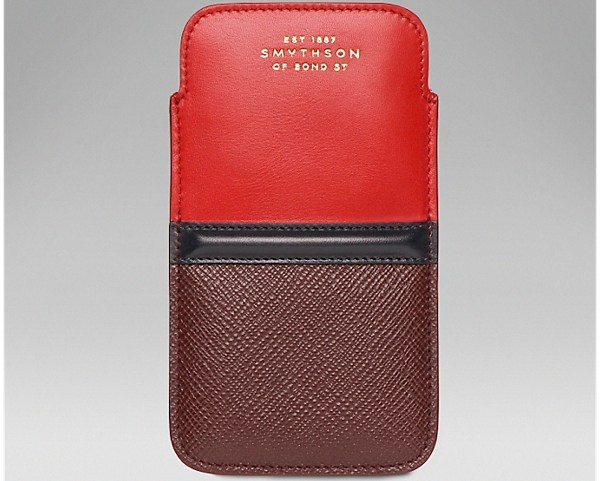 The iPhone 5S will be a top Christmas gift this year and of course many people have also purchased this smartphone already. Today we want to show you some iPhone cases that are rather special and also have price tags to match. Read on for details of some of the best exclusive iPhone 5 and 5S cases from Smythson.
Smythson of Bond Street make items with craftsmanship and using top-quality materials. The company was established in 1887 and we'll start with something that might blow your mind as far as the price is concerned, but luxury doesn't come cheap.
The Wilde Collection iPhone 5 folder is compatible with the iPhone 5S and 5 and also the iPhone 5C and is made from crocodile skin with soft lambskin lining. The price is an extravagant £550 and it's available in black or brown colour options. If you can afford to splash out that much on a case you might also like to know that other accessories such as handbags, card holders and more are also available in the Wilde Collection.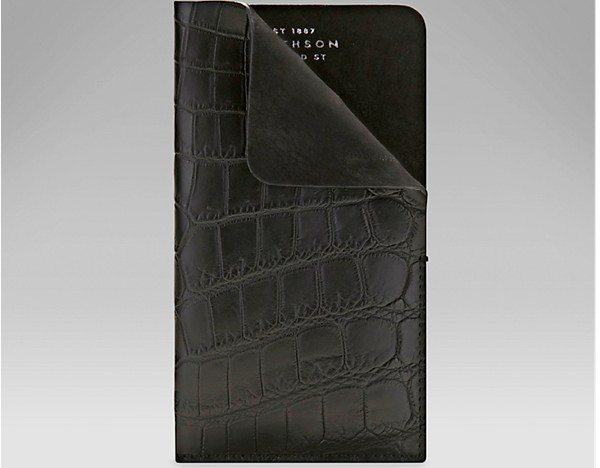 Another option is the Mara Collection iPhone 5 Hard Cover, which is also compatible with the iPhone 5S. This is a protective clip-on cover, which is hardbound in printed calf leather with glossy crocodile print and also has an aperture for the camera lens. This case is priced at £65 and it comes in Venetian Red or Midnight Blue colour options.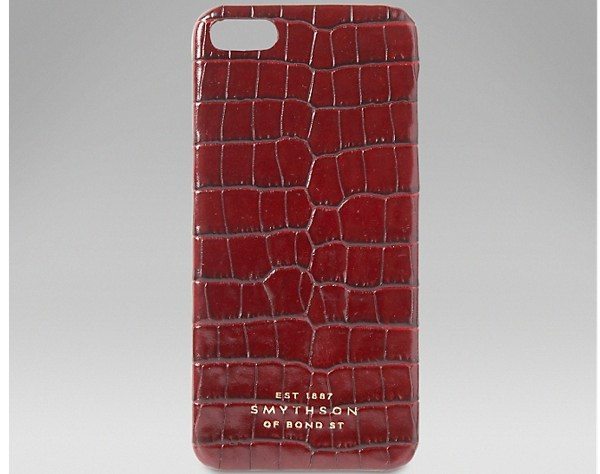 Yet another alternative is the Panama Collection iPhone 5 Sleeve. This is compatible with iPhone 5S, 5 and 5C. This has a colour blocked design in crossgrain and smooth leather with a soft suede lining. It's a beautiful looking case and is priced at £95. The Panama Collection iPhone Sleeve is available in Fuchsia and Light Grey, Yellow and Light Grey, Emerald and Light Grey, Venetian Red and Midnight Blue Leather Stripe, and Navy and Red Leather Stripe colour choices.
If you want to find out more or order any of the above cases you can see these and other luxury iPhone cases available at Smythson here. Remember these can be shipped to virtually any location worldwide. You might also be interested in a very special iPhone 5S Supernova edition made from gold with Swarovski crystals that you can read more about here.
Are you tempted to treat yourself to one of these iPhone 5, 5S or 5C cases? Maybe you're hoping that you'll receive one as a gift this Christmas? Use the box below to send your comments.