Samsung Galaxy S4, S4 Mini Black Editions coming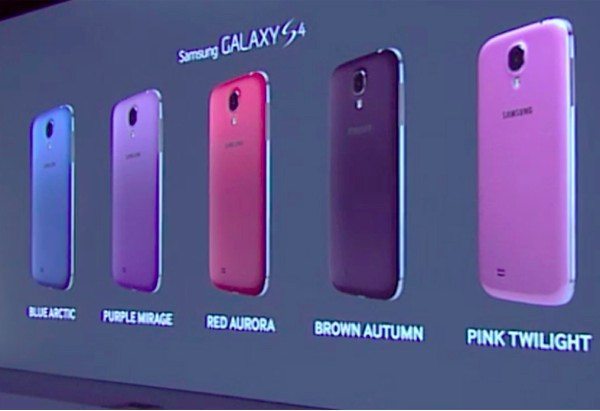 Samsung is turning out a prolific amount of smartphones lately and also finding ways to prolong the popularity of its devices even further. As well as bringing out different versions of devices the company is also adding more color options. Now the Samsung Galaxy S4 and S4 Mini are on the way in new Black Edition versions.
Now some of you will be shouting at me that the Galaxy S4 and Galaxy S4 Mini are already available in black, and you'd be right. However, the version currently available is dubbed Black Mist whereas the newer color is titled Black Edition.
The Black Mist options that are available now are not a deep black color and so it looks likely that the Black Edition might be a truer black. The Black Edition Galaxy S4 and Galaxy S4 Mini are said to be arriving in February so it seems likely that we might get a spot of them at MWC 2014 that takes place in the same month.
The Galaxy S4 is already available in different colors including black, blue, brown, pink, purple, red and white, although colors offered vary by region and carrier. It does seem a little late for Samsung to be bringing the Black Edition handsets to the party but no doubt there will be some buyers who prefer this new choice.
Specs of these new color editions will be the same although it would be nice to see them launch running Android 4.3 or even the latest Android 4.4 KitKat operating system. It's worth noting that this news hasn't been confirmed by Samsung but is said to come from an inside source.
Are you surprised to see a new color for the Samsung Galaxy S4 and S4 Mini on the way, especially considering the Galaxy S5 is expected in the first few months of next year? Would you be interested in a Black Edition option of these handsets? Send your comments to let us know.
Source: SamMobile