UbiSlate 7Ci budget tablet price for UK and US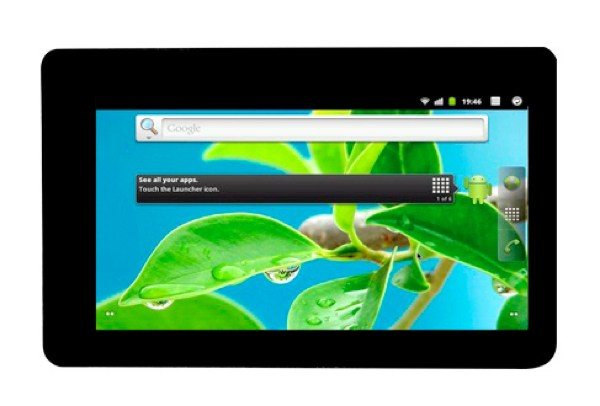 So you thought you'd found a budget tablet for a Christmas gift this holiday season? You might want to think again as the UbiSlate 7Ci comes at a budget tablet price for the UK and US. We have specs ahead as well as details of where you can order this extremely low-cost device.
The UbiSlate 7Ci is here to compete with some of the very affordable tablets that have recently emerged. In the UK these include the Tesco Hudl priced at £119 (less if you use Clubcard points), the Argos MyTablet at £99.99 and the Aldi Medion Lifetab at just £79.99.
The UbiSlate 7Ci price walks all over the prices of the competition though as it is available for just £29.99, and yes you did read that right! That's about as low as it gets for a tablet device and the tablet is now also available in the US as well, priced at just $37.99.
Of course you're not going to get an impressive specs sheet with the UbiSlate 7Ci for that money, but then you wouldn't expect it. Although the specs won't excite and it runs a rather old operating system, there are bound to be plenty of people who would find this tablet adequate enough.
This economy tablet comes from Datawind and its specs include a 1GHz Cortex A8 processor, 7-inch display with resolution of 800 x 480 and 133 ppi, , 512MB of RAM and 4GB of internal storage (expandable via microSD to 32GB).
It also has a mini-USB port, 3.5mm jack and it runs the Android 4.0.3 Ice Cream Sandwich operating system. The tablet does not feature any cameras though.
The UbiSlate 7Ci is a commercial version of a tablet that was originally designed for university and college use in India. The device has been so popular that availability has now spread to further regions.
If you want to find out more about the UbiSlate 7Ci you can see details or order it from UbiSlate UK here. If you're in the US head to UbiSlate here.
It looks likely that the UbiSlate 7Ci will be extremely popular given its rock bottom price and we'd like to know what you think. Are you going to buy this tablet as a gift or for yourself? Do you think the specs are fair enough given the cheap price of the UbiSlate 7Ci? Let us know with your comments.