Kurio tablet for kids get mixed Amazon reviews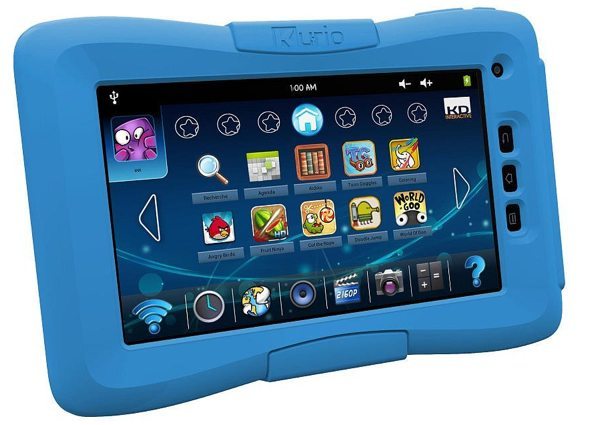 There are so many kids out there that would love a new tablet for Christmas, but mum and dad may not be able to afford to pay for an Apple iPad or a Nexus 7. Many parents have opted to buy the 7-inch Kurio tablet for kids because of the price.
If you re look for Christmas ideas when it comes to buying your child a new tablet some may suggest buying the Kurio kids tablet because it is only $109.99, which has been reduced from $200, which makes this a good buy.
The main Kurio tablet specs include: 7-inch 800 x 480 pixels capacitive touchscreen display, 1.2 GHz Cortex A8 processor, Mali-400 GPU, Android 4.0.3 operating system, Support Flash 11.1, 4GB internal memory, 1GB RAM, 2.1MP rear camera and a 0.3 front-facing camera.
It also comes with MicroSD card slot, 3200mAh battery, Drop-safe Bumper, parents can control how long their children can spend on the tablet, full parental control of what websites and apps can be accessed and the ability to set up to 8 different profiles.
The Kurio tablet for kids uses the Amazon App Store and not Google Play, the tablet has had a lot of mixed reviews. Some really love it saying it's a brilliant tablet for both adult and child, but some are really disappointed because it's very slow when searching the Internet. In one of the Amazon reviews a customer said, "It makes surfing the net next to impossible and an incredibly frustrating experience. I kid you not it took 25 minutes to check an email with Gmail. It was the same with almost any other site on the net."
Do you own the Kurio kids tablet? If so please do send in your reviews in the comments below.
See how the Kurios tablet for kids compares to the Leapfrog Leappad 2 here.