Oppo R1 design on hands-on photos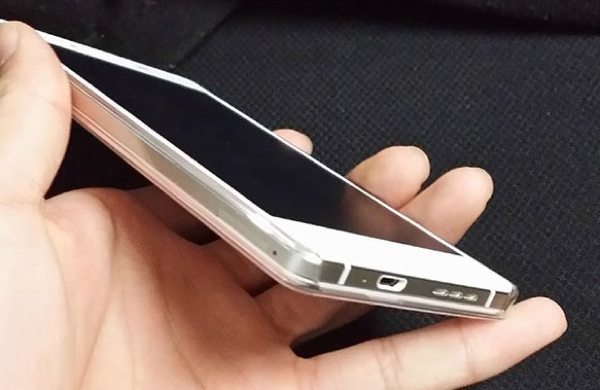 Oppo R1, which was also known as the R829T is now being shown off in a new hands-on photos. These ones shows off the Oppo R1 design even more from the front, sides and the back.
The Oppo R1 hands-on photos were posted online by an anonymous source, which we found via GSM Insider. It was one lucky man in China that got his hands on the Oppo R1 R829T, some say that this phone is similar to the Oppo Find 5 and the N1 thanks to the metal frame.
If you look at the photos below you will notice a microUSB port next to a speaker, on the right there is a volume rocker, the Power/Lock buttons and volume rocker are made of metal and on the left hand side is the Power/Lock key.
For some reason the person holding the apparent Oppo R1 has put a protective case on it, which hides a lot of the fine detail in the design.
The Oppo R1 specs are to apparently include 8MP camera with LED flash, quad-core Cortex-A7 MediaTek MT6582 CPU, 16GB of internal storage and 1GB RAM.
There is a 5-inch 720p resolution display, and it comes with 3 Android capacitive touch buttons.
There is no release date or price set for the Oppo R1 as of yet, so we believe the handset will release early 2014 and will be classed as a mid-range handset.
Are you interested in the Oppo R1 and its specs/design?