Verizon prepaid plans for iPad Air and Lumia 2520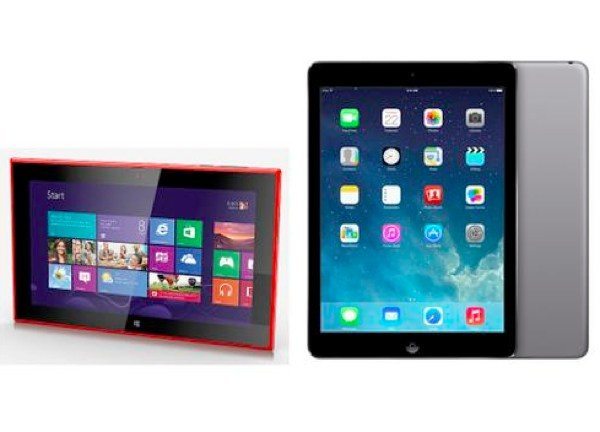 There are some fantastic tablet choices around at the moment and two of these are the Apple iPad Air and the recently released Nokia Lumia 2520. Today we have some details for readers about Verizon prepaid plans for the iPad Air and Lumia 2520.
Prepaid plans can be a good choice for some potential buyers as you can enjoy the use of your tablet wherever you are with data on demand, without being tied to an annual contract. This gives you flexibility and means you'll get the most out of your device.
You'll need to pay upfront for data allowance with monthly contracts available from $20 for 1GB of data anywhere up to $80 for 10GB. Also if you buy now Verizon is offering free activation.
Prepaid tablets include the 4G LTE iPad Air 16GB model priced at $629.99. The iPad Air has an A7 64-bit processor, 9.7-inch Retina display, 5-megapixel iSight camera with 1080p video capture, and it runs iOS 7. It also has an extremely attractive thin and light form factor and comes in Space Gray or Silver color options.
The prepaid 4G LTE Nokia Lumia 2520 tablet on Verizon is priced at $499.99. This has a 2.2GHz Snapdragon 800 quad-core processor, a Full HD 10.1-inch IPS display, and 32GB of internal storage (expandable via microSD). It has a 6.7-megapixel camera with Zeiss optics, 4x digital zoom and 1080p video capture, and it runs the Windows RT 8.1 operating system. It comes in red or black color options.
These are both excellent tablet options and you can find out more about buying these prepaid at Verizon here. We're interested to know if you'd prefer a prepaid plan for your iPad Air or Nokia Lumia 2520? Will you be heading to Verizon?