The Talking Santa Claus, Ginger app for Christmas fun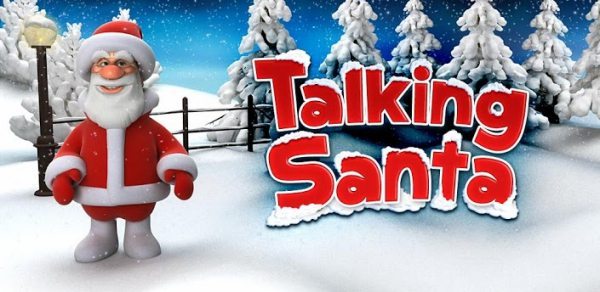 We have all heard of Talking Tom, Ginger, and Ben the Dog, Harry the Hedgehog and so many more, the list is massive. So now Outfit7 want you to have some great festive cheer with Talking Santa.
The Talking Santa Claus app will bring joy and smiles all round for Christmas fun, and in this one Talking Tom's nephew called Ginger will meet Santa in the Shopping mall.
Once you have downloaded the app all you need to do is speak into the microphone and Santa will repeat what you have just said, great for fun and even better if you want to say a special holiday message aloud.
Love this app so much because you can create 3D video animation greetings as well as Christmas cards, and will be joined by characters from the Talking Tom and Friends collection.
You can create Christmas card and once complete you can share via Twitter, MMS, Facebook, YouTube or email. The shopping mall has to be unlocked with an in-app purchase, are you ready to have some fun.
You can talk, poke, tickle Santa, he repeats what you say, you can knock Santa Claus over with a giant snowball, and you can also feed him with cookies and give him milk and so much more.
Have you installed the Talking Santa app yet? If so please do let us know if you have iOS or Android device.
Download Talking Santa — iOS / Android