Samsung Galaxy Note 3 in red color spreads further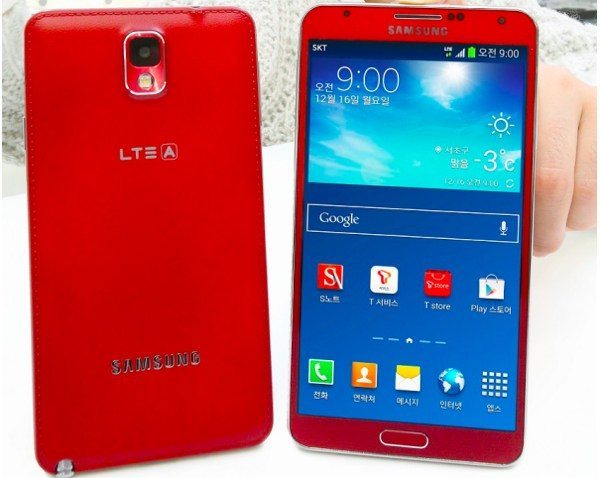 Samsung is going all out to extend the popularity of its existing devices at the moment, coming up with different varieties of popular handsets and also new color options. Now it's the turn of the Samsung Galaxy Note 3 to be treated to a red color version and its availability is spreading further.
Some readers may recall that we recently heard of Red and also Rose Gold White varieties of the Galaxy Note 3 on the way. The Rose Gold White handset was said to be arriving in China first with other regions to follow.
Previously the Samsung Note 3 was widely available in black or white and a pink version is also on sale in limited regions. Now Samsung has chosen its home country of Korea to receive the red Galaxy Note 3, and it has been officially announced there for SKT customers and is being released today.
In fact the official name of this new Galaxy Note 3 color choice is Merlot Red. As you can see from the image here this is a very rich shade of red that we think many buyers will like. The Galaxy Note 3 Merlot Red edition also has red faux leather backing and a matching S Pen stylus.
Although nothing has been confirmed for availability elsewhere, it was previously leaked that the new red Galaxy Note 3 will release in regions worldwide. Hopefully that will prove correct and we will see more extensive availability soon.
Would you like to see the Samsung Galaxy Note 3 red color choice released in your region? Let us know with your comments.
Source: Samsung Tomorrow (Google Translated)