iPad Air durability review notes issues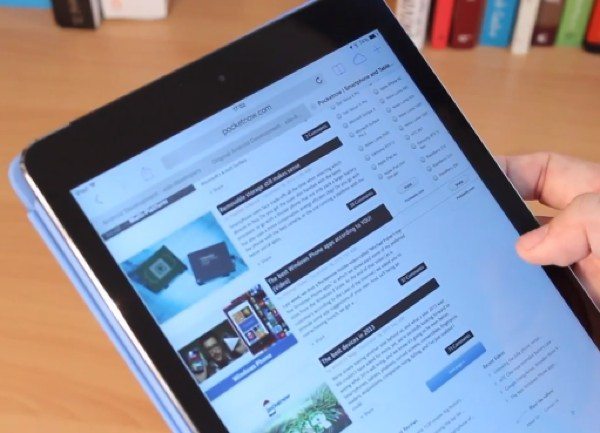 The iPad Air is yet another big success for Apple and will be appearing under many Christmas trees this holiday season. It has a beautifully sleek lightweight design and build and this might make some people wonder how resilient it is. With this in mind we have an iPad Air durability review that checks this out and notes some issues.
Below this story we've embedded a 6-minute YouTube video that gives a useful look at how the iPad Air stands up against the wear and tear of everyday usage. The tablet has been solidly used for a few weeks to test this out.
The video begins with the reviewer from Pocketnow saying that he's a pretty careful owner of his devices and doesn't throw them around. He doesn't use cases but does use a sleeve for the iPad Air when carrying it around, which we feel reflects how many other users treat the device.
Although the reviewer has been pretty pleased so far with the iPad Air it's also noted that his tablet has already picked up two marks on the display. This is said to be the first problem that he's ever had with an iPad and he's not altogether clear how this occurred.
Another issue is the chamfered edges, as the tablet has two dents on the side and again the reviewer doesn't know how the damage happened. However, a positive aspect noted is that Apple covers display marks or a single-line scratch as part of its warranty and will actually give you a new product if this happens.
Ultimately this durability report states that the reviewer's iPad experience has been good so far, apart from the marks sustained to the tablet. If you check out the video below you can see the full story. We'd be really interested to hear from readers about the iPad Air in this respect.
Are you worried that if you buy this device it will be easily damaged? Maybe you already have the iPad Air and could tell us if you've noted any problems or not as far as damage is concerned?