Xolo Play Tegra Note unboxing and hands-on review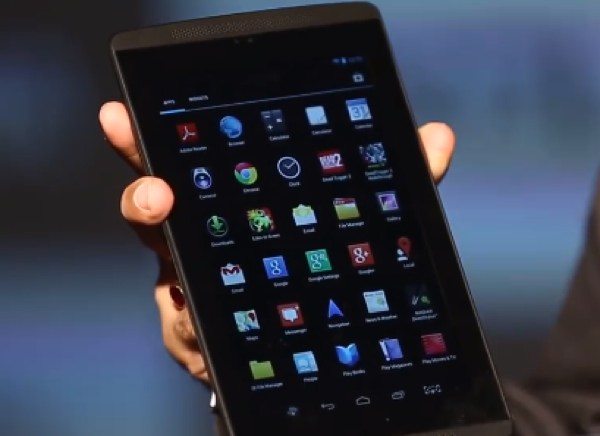 The Xolo Play Tegra Note tablet was recently launched in India and is likely to attract plenty of buyers. If you're thinking of buying this device and would like to see more, we have Xolo Play Tegra Note unboxing and hands-on review videos to show you today.
We've already given readers specs and price details for the Xolo Play Tegra Note and it's powered by an NVIDIA Tegra 4 quad-core processor (the device was earlier announced as the Xolo NVIDIA Tegra Note tablet). The following videos will give a much closer look at this device.
The first YouTube video that we've embedded for your viewing convenience below is a 3-minute look at an unboxing of the Play Tegra Note. It starts with a look at the packaging and then shows what's included in the box.
We see some close-up looks of the tablet and the box also contains a quick start guide, warranty papers, micro-USB cable and charger. We then see where the stylus for the tablet is integrated into the design, followed by a very brief look at the device.
The second video is a 3-minute hands-on look at the 7-inch Xolo Play Tegra Note tablet. This shows the design and a tour of the hardware along with information about some of the major specs. We also see the user interface and details of some of the pre-loaded apps and camera set-up.
This is a useful initial look at the device and early impressions of the tablet seem to be quite good. We'd like to hear your thoughts after you've taken a look at the videos below this story.
Have you decided that the Xolo Play Tegra Note will be your next tablet purchase? Let us know by sending your comments.