Samsung Galaxy Note 3 good and bad points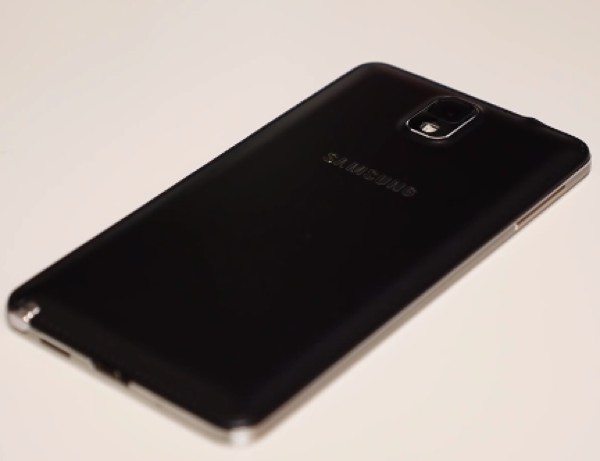 The Galaxy Note 3 phablet device has been another big hit for the Samsung stable since its release in September and is likely to be on plenty of Christmas wish lists. If you haven't yet purchased this phone you might find this Samsung Galaxy Note 3 good and bad points video review useful.
This hugely impressive smartphone is available in many regions around the world and you can check out plenty of information about the Galaxy Note 3 in our previous posts. Reviews when a new device is launched can be very helpful, but sometimes it's interesting to take a look a few months after a phone has released when there's been more chance to get used to the device.
The YouTube video that we have for your viewing consideration below this story is a succinct look at good reasons why you might want to buy the Galaxy Note 3, as well as a few reasons why this might not be the right phone for you.
We'll tell you before you get to watching the video that the reviewer finds more positives about the Galaxy Note 3 than negatives. The video starts with reasons to buy, with one reason being the large 5.7-inch display. Of course this could also be a negative for some people who don't want to carry round a large handset.
Just some of the other Galaxy Note 3 plus points include its powerful processor, its much better feel than previous Galaxy Note phones because of its new material, and long battery life. However we don't want to give away everything here as you can check out the video.
The next part of the video includes reasons to pass on the Galaxy Note 3 and interestingly one of these aspects is the pure amount of features that many are unlikely to ever use. Again, we won't give away all of the negatives but the reviewer gives some useful insight.
Ultimately the Galaxy Note 3 is praised as one of the best smartphones of 2013, although there are reservations about its price. When you've taken a look at the video below we'd like to hear your thoughts on this.
Has the video helped you to decide whether you want to buy the Samsung Galaxy Note 3 or not? What for you is the main factor in your decision? Let us have your comments on this by using the box below.