Nokia Lumia 929 given away by case accessory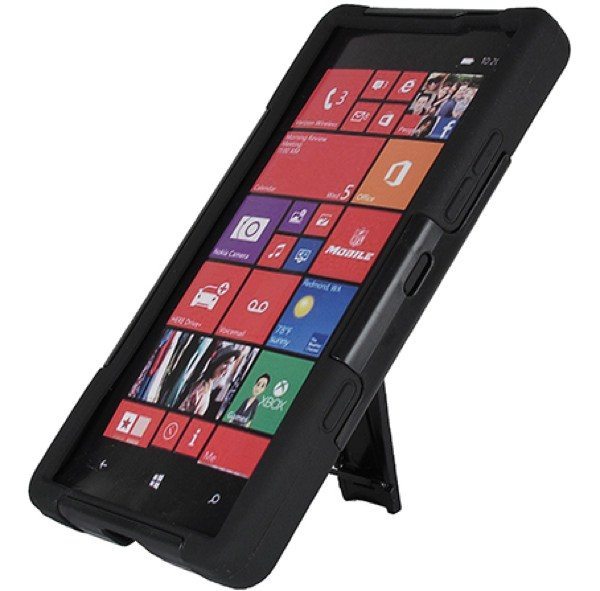 We've been seeing leaks and rumors about a smartphone called the Nokia Lumia 929 for Verizon since early October. However, so far Verizon or Nokia has not officially introduced this handset. Today though a case accessory has given the Nokia Lumia 929 away once more.
In a previous leak we heard that the Lumia 929 might release in mid to late December and a leaked image also emerged, showing the handset in white. Later a January 16 release date was touted along with news that the device could be called the Nokia Icon on release.
There's still time for the phone to launch soon, but if Nokia was hoping to keep it a closely guarded secret it looks as though it has been rumbled. The phone has now been leaked again with the Wireless Ground website revealing an Armor Stand Case for the Nokia Lumia 929 with an image showing the phone in the case.
This Nokia Lumia 929 case accessory is listed at Wireless Ground with a price of $11.95, down from $19.95. Interestingly the case appears to be in stock and available now, suggesting a release of the Lumia 929 could be imminent.
Previous leaked specs of the Windows Phone Lumia 929 include a 2.2GHz Snapdragon 800 quad-core processor, a 5-inch Full HD display and 2GB of RAM. We've also heard of a 20-megapixel PureView rear camera with dual LED flash, and a 2150 mAh battery, but please remember these specs are so far unconfirmed.
It certainly looks as though the Nokia Lumia 929 release is closing in and we'll be keeping our eyes open for more information on this. Are you waiting to hear news of the official unveiling of the Nokia Lumia 929 for Verizon?