Nokia Lumia 929 December release spotted in white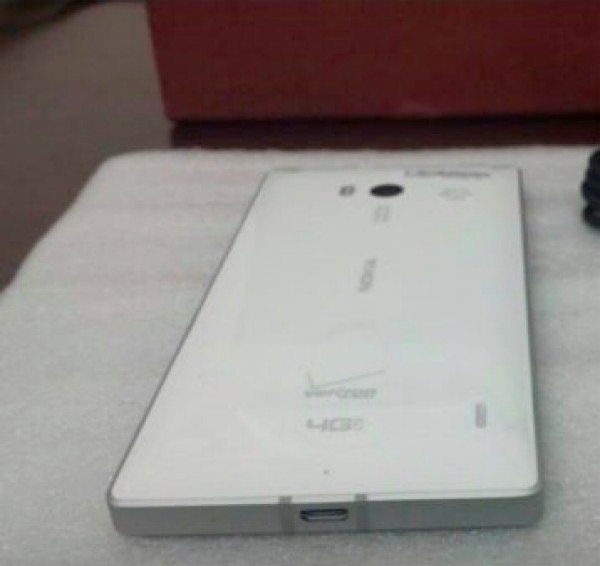 The Nokia Lumia 929 for Verizon is a smartphone that has been on the radar for some time, and now some of the rumors appear to be firming up. Although it was originally thought that the phone would arrive in November, new information suggests the Nokia Lumia 929 will see a December release and a white version has also been spotted.
We've already seen rumored specs and a leaked image of the Lumia 929 along with claims that it would release in time for Thanksgiving. Obviously that didn't happen and now many people will be waiting to hear when the phone will be available.
A forums leak has provided a new leaked image that purports to be of the Windows Phone Nokia Lumia in white. Although we've seen plenty of leaked specs 'Falorin' has also provided a battery size of 2510 mAh, and that's something that was an unknown quantity before.
The white Lumia 929 that's shown in the image below is said to be of the matte variety, the same as the black model seen previously. However, it's thought that the Lumia 929 white variant may only be available in limited numbers.
The same leakster also mentions that the phone is set to release in mid to late December, so it's unclear whether it will be available in time for Christmas. That's something that could disappoint plenty of potential buyers but for now we'll just have to wait and see.
Although none of the above is confirmed, the information comes from a source that has previously provided details of a hands-on experience with the Lumia 929 as well as a sample photo taken with the phone, so this seems a plausible leak.
Are you waiting for the Nokia Lumia 929 smartphone to arrive on Verizon? What are your thoughts on the leaked image of a white Lumia 929?
Source: WPCentral