Nokia Lumia 929 with specs seen before Verizon release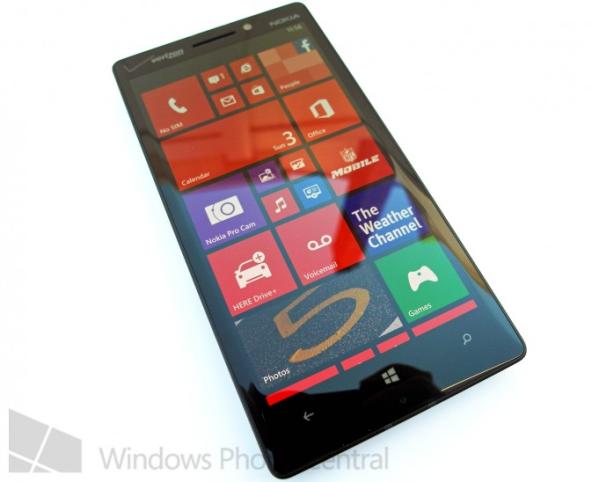 There is no doubting that the Windows Phone 8 platform is beginning to grow in popularity and this should increase further as higher end specs are supported. This growth is being lead by Finnish manufacturer Nokia, and now the Lumia 929 is seen again with specs before a Verizon Wireless release.
The handset was first seen around a month ago and now along with the image you can see on this page the Nokia Lumia 929 has smiled for the camera again in a number of different angles. The image comes courtesy of WPCentral with the website featuring a variety of clear pictures of the upcoming Nokia Lumia 929.
It is claimed that the handset will feature a 5-inch Full HD display that is being powered by the quad core Qualcomm Snapdragon 800 processor clocked at 2.2GHz, which is paired with 2GB of RAM. It is thought to feature 32GB of on board storage that isn't expandable but it's unclear if there will also be a 64GB version as well.
On the rear of the device is a 20-megapixel PureView camera that is claimed to offer the same 16-megapixel and 5-megapixel photos set up as the Nokia Lumia 1520, but it seems as if the Lumia 929 has a dual LED flash instead of a Xenon flash.
While Nokia is set to release the 6-inch Lumia 1520 phablet with a Full HD display it looks as if the company is going to offer Full HD displays on a device that is more smartphone sized in many people's eyes.