Samsung Galaxy S5 design shows style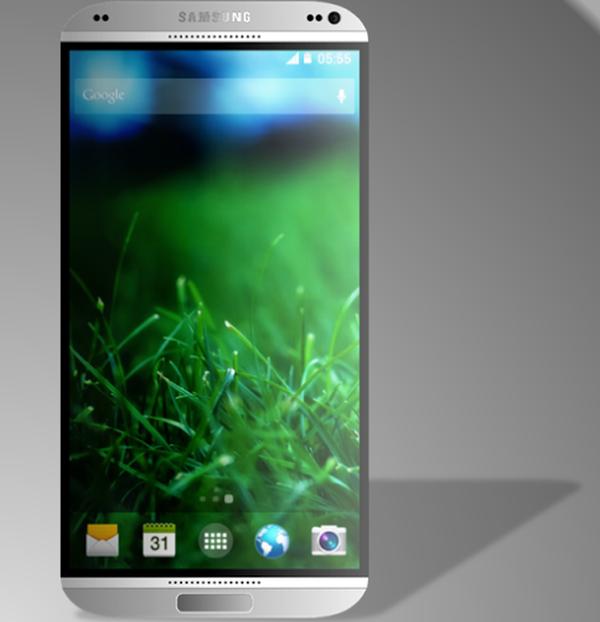 There have been a lot of rumours recently that Samsung will move to an aluminium body for the release of its next flagship smartphone in 2014, and the Samsung Galaxy S5 design we have for you today shows some style.
While the Galaxy S5 image that you can see on this page is a concept phone idea courtesy of Hasan Kaymak, who normally concentrates on designs for HTC smartphones. This influence can clearly be seen in this design that borrows the speaker placement off the HTC One.
The display is surrounded by virtually no bezels and if recent rumours are anything to go by production of these has already hit full speed with a screen size for the Galaxy S5 coming in at 5.25-inches.
This design has a slightly larger home button so whether this is to accommodate a fingerprint scanner is up for debate, as there has been speculation that Samsung will start using an iris scanner on next year's flagship smartphones outdoing the fingerprint scanners that HTC and Apple are currently using.
There has been talk that the S5 will feature a 2K resolution display for 2014 that will have a 64-bit Octa core processor keeping everything moving along nicely, and your images will be taken with a 16-megapixel rear facing camera with new technology for improved low light images.
Would you like to see the Galaxy S5 looking like this?
Source: Concept Phones.