Samsung Galaxy S5 with curved display imagined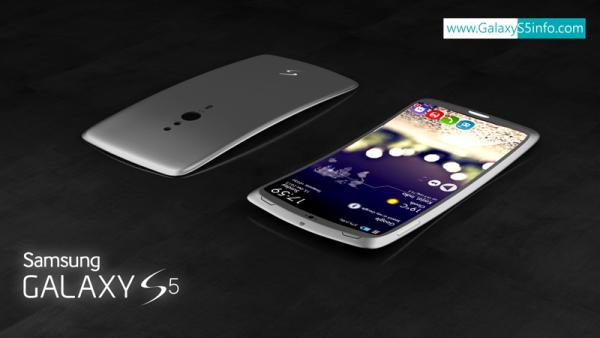 This year we have seen both Samsung and LG releasing smartphones that have curved or flexible displays, which may not be to everyone's taste, but today we have a Samsung Galaxy S5 with a curved display imagined.
We have been seeing a number of concept phone ideas recently concentrating on the Samsung Galaxy S5, and today's one comes courtesy of Galaxy S5Info. As you can see the device has a curved display with the rest of the smartphone is based on a lot of the recent rumours surrounding the upcoming handset.
This includes the 5.25-inch 2K flexible display which was recently rumoured to be not coming to the Galaxy S5, but the concept was done before these latest rumours. Other features include a 64-bit Octa core processor paired with 4GB of RAM running the Android 4.4 KitKat operating system along with a quad surround speaker system.
There is a rear facing 16-megapixel ISOCELL camera paired with a front facing 4-megapixel shooter for video calls and self portraits, and we also have that much rumoured iris scanner that takes Apple's Touch ID to another level.
The Galaxy S5 is manufactured from aluminium but it's up for debate how many smartphone fans would want to see a Galaxy S5 with a curved display.
Would you want to see a Samsung Galaxy S5 looking like this?