LG G2 Android 4.4 update appears bang on time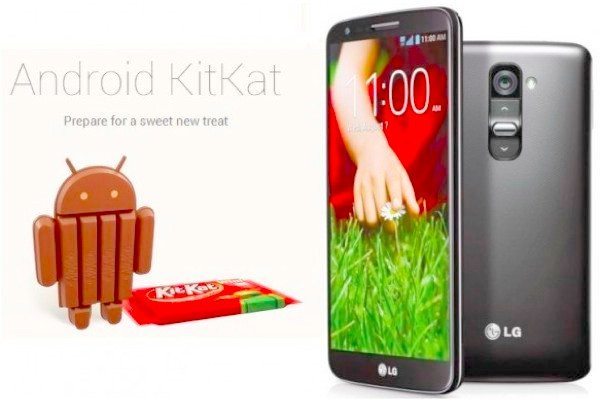 Since the Android 4.4 KitKat update was launched we've been following the progress of its rollout to various smartphones and tablets. We know that many of our readers are eagerly waiting for the update to arrive for the LG G2 and there's promising news as the LG G2 Android 4.4 update has appeared bang on time.
There have been plenty of leaks about this update for the LG G2. Previously we've informed readers of news that a French carrier has the update scheduled for late January while LG in Canada has said the update would arrive for the G2 there sometime in late Q1, 2014.
A couple of weeks ago we also heard further news that LG Korea had announced Android 4.4 KitKat would start rolling out for the LG G2 there sometime this month. We can now tell you that Android 4.4 has now started being pushed out for South Korean LG G2 owners as an OTA (over-the-air) update.
The update began rolling out on Christmas Eve and will come in phases, with Korean carrier KT said to be pushing it out sequentially. However, it's not clear whether this sequence relates to when the device was purchased, model numbers or some other factor.
The LG G2 update to Android 4.4 is around 637.39MB in size. While the release in Korean doesn't mean that the update is about to appear for the phone in every other region, it's at least a good sign that there are no problems or delays. This news should therefore be encouraging to LG G2 owners elsewhere.
We'll be following further developments for the Android 4.4 KitKat update for the LG G2 and will let readers know as it spreads to other regions. Are you waiting hopefully for this update to roll out to your LG G2?
Source: Ubergizmo